| 1 Jan 2023
CloudTalk news - Other
What makes CloudTalk the right call center software in 2023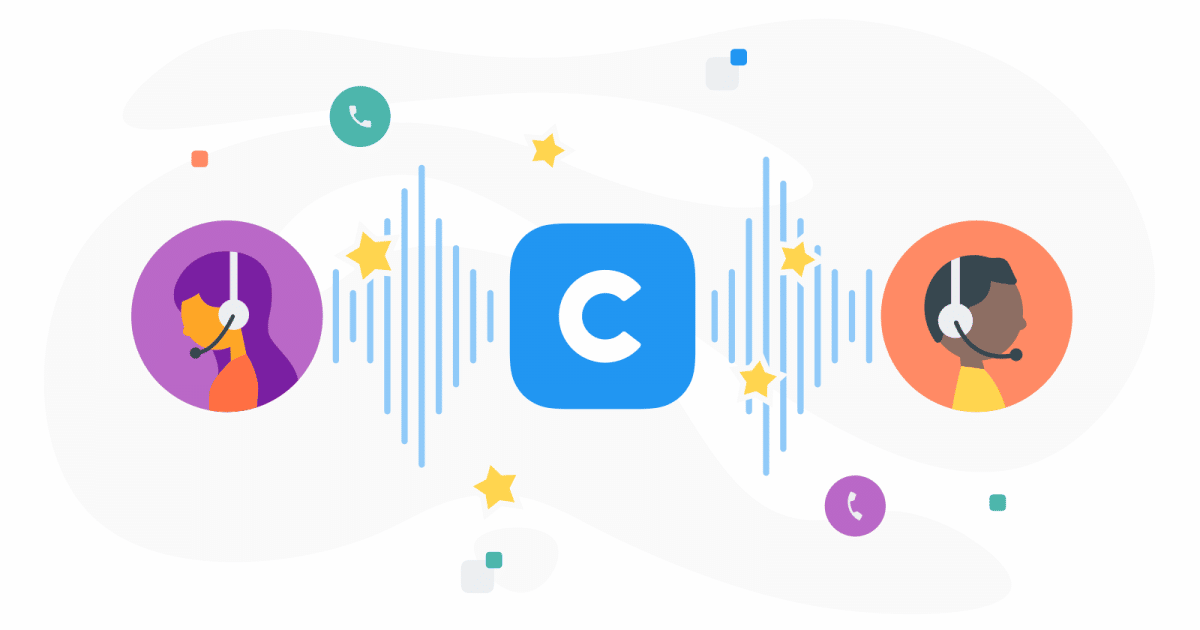 2022 will be remembered as a year full of challenges that constantly tested our flexibility and perseverance. It also showed us areas where we need to excel and things that hold us back. If obtaining a call center solution that will help with your day-to-day tasks is on your list of new year's resolutions, you're in the right place.
Whether you're looking for an alternative to your current call center software or starting from scratch, CloudTalk will definitely be the answer. Let's see what you should look for in a piece of call center software to boost your performance in 2023 – and how CloudTalk fulfills those requirements.
What can we expect in 2023?
2022 affected the daily lives of virtually everyone. Not only did we face changes to our personal lives, but we also saw an impact on the way we do business. What will 2023 bring?
Changes. If one thing can be sure about 2023, it will be full of changes. Whether they will be reverting back to the old normality or rather facing more limitations, you will have to be flexible and adapt to the current situation.
Remote work. The ease of switching to remote work has already counted for some years, but now it does more than ever. The option of remote work will definitely stay with us this year, even if we'll be allowed to come back to the office.
Rising expectations for customer service. Clients' expectations are rising year after year, raising the bar for customer service representatives. Make sure your call center software helps you meet those expectations instead of slowing down your team.
Your call center software for 2023 challenges
Stop for a moment and think about the past year. Did your call center software pass the test?
To cope with the challenges of 2023, your call center software should be flexible, down-to-earth, remote work-friendly, and filled with smart solutions. We're convinced that CloudTalk has all of those qualities, so let's see what it has to offer.
#1 Flexibility for unpredictable times
When you can't be sure what the future will hold, flexibility comes first. This is especially important for businesses that are just starting out or growing rapidly, and it still held true during the difficult times of 2022.
In the case of call center software, flexibility is reflected mainly in the ability to adjust your plan and the number of agents. Let's see how CloudTalk deals with it.
Elastic pricing plans
To make your choice easier, we've prepared three plans with different scopes of features. You can also contact us to create a customized plan that will cover your individual needs. Try out our plans for 14 days for free and decide on the most suitable one., without having to provide any payment information.
Don't worry if your needs change over time. You can upgrade or downgrade your plan anytime you need to, without additional fees.
Equally important is the monthly billing option. Paying for 12 months at once can be a significant outgoing, so if you don't want to invest that much in one go then you can opt for monthly billing. For those who do decide to pay annually, we have good news: you can save up to 25%!
Following your team's needs
During the year, your team size might increase or decrease. We understand this, which is why you can add and remove agent roles as you need. You can do so directly in your dashboard without having to wait for action from our side.
Unlike our competitors, we have no minimum number of users – you can work on CloudTalk with just one agent. Whether you are currently developing your team or need call center software just for yourself, CloudTalk is here.
PC and mobile apps
Work can be done from anywhere, which is why CloudTalk can be accessed in three ways: from a browser, via desktop, or with the mobile app. As long as you have an Internet connection, you can always access the information you need.
#2 Down-to-earth
When times are complicated, the less hassle you have to face, the better. You shouldn't worry about setting up your account, buying additional equipment, or finding hidden fees in the pricing. CloudTalk is down-to-earth and friendly, avoiding the hassle and unnecessary complications.
Easy to set up
Whether you're just starting your call center or switching from a different solution, you don't have to worry about setting up. With CloudTalk, all you need is five minutes, a PC, an Internet connection, and a headset. No need to buy VoIP phones or any other equipment.
If you have decided to switch from another solution, you don't have to worry about losing your data. CloudTalk will automatically migrate your complete customer contact information, agents' and users' data, plus call histories. That's how you'll be able to smoothly pick up your tasks from where you left them.
Affordable pricing
Your finances are an important factor in deciding which piece of call center software you will eventually choose. Although we are sure that it is an investment, we understand that prices must be reasonable. That's why, when comparing CloudTalk to other solutions, you will find similar functionality for a lower price.
#3 Smart solutions
With rising expectations towards customer service teams, a smart call center solution is a must-have. Why hinder your day-to-day duties with an inefficient tool that brings you more hassle than it takes off your shoulders?
Advanced IVR
Interactive Voice Response (IVR) helps to direct your callers to appropriate agents. When you receive a call, IVR answers it and gives the caller several options to choose from. Based on their answers, the system directs the call to the right queue. That is how you can avoid unnecessary transfers of calls between agents or departments, saving both your and your clients' time and improving their experience.
The IVR menu can also work as a self-service channel. Your callers can identify themselves by a PIN number and ask for certain information. The IVR can check their account balance or the status of an order, for example. In this way, your customers can get the required information whenever they need it, and your agents can focus on more complicated cases.
Automatic Call Distribution
When you need an even more advanced system, Automatic Call Distribution (ACD) can be a game-changer. It gathers all the available data in CloudTalk, like caller information, current queue occupation, IVR, business hours, and the skill sets of available agents to ensure your callers get the most appropriate service. You can set up VIP queues or connect callers with agents they've previously spoken to.
ACD also combines with the callback feature. Anytime you can't pick up the phone, CloudTalk will return it to make sure no customers are left unattended. This option is especially useful in e-commerce, for which missing a call can mean losing out on a deal.
In-depth analytics
Smart teams work on data, and CloudTalk analytics help you gain in-depth insights. You will get a comprehensive overview of your team's productivity, the optimal times that you can reach your customers, high-call volume periods, and your best-performing agents. By identifying gaps in your call center, you can reduce costs and improve efficiency.
You get not only historical data but also a real-time overview of your team's performance. With a call center dashboard, you can preview the number of callers waiting for an agent, the average waiting time, and agent statuses, among others. This helps you spot challenges as they happen so that you can solve them immediately.
#4 Suitable for remote work
If one thing can be sure, it's that we have to be ready to work remotely – even if the change happens overnight. Opting for a cloud-based solution helps your team work from wherever they are. CloudTalk also brings several features to the table that makes your remote work even easier.
Cloud-based
CloudTalk stores all of your data in data centers. This means that you can use any device with an Internet connection to access all of the information you need, with nothing being stored on your PC. That's how you can be sure that your team has access to the same up-to-date information.
Secure
Data privacy and security are a must. CloudTalk treats the issue very seriously and lets you follow the latest security standards wherever you're working from. Monitored data centers, compliance with ISO standards and GDPR regulations, plus full data encryption are just a few examples.
You can also set different permissions for each role assigned to your agents. That's how you can follow your internal procedures and prevent data leaks.
Business hours
When you're in a home office, it's sometimes hard to leave your work for a rest. Receiving calls after work doesn't help with maintaining the balance. That's why with CloudTalk, you can set up business hours for your agents. For calls outside your business hours, you can set up a special message or redirect them to another number.
You have numerous possibilities when it comes to setting up the schedule. Whether you need different business hours for each number or day of the week, your call center software will manage it.
The same applies to holiday hours. You don't have to alter your usual schedule, just mark certain days as holidays. Think about adding special holiday greetings!
Integrations
Tools work better when they are combined. That's why, with CloudTalk, you get access to over 30 different integrations. Connect your cloud-based call center software with your CRM, task management tool, help desk software, or tools like Slack.
In need of more integrations? Zapier and Integromat are there to help you too.
As a recap, check out our reviews
Choosing new call center software is never an easy decision. We know that reviews written by our real-life customers can help you make up your mind. If you want to know first-hand what it's like to use CloudTalk, check out our reviews. We're present on several sites like Capterra, G2Crowd, and TrustPilot. You'll find several hundred reviews and opinions about our services there.
Afterward, don't hesitate to try CloudTalk for yourself. We offer a 14-day free trial that lets you check out each plan and the features we provide. You don't have to worry about getting billed later, as we won't ask you for any payment information.
Pick the right IVR solution for your business