Boostez vos résultats avec l'alternative intuitive d'Avaya OneCloud
Tenez-vous au courant du monde moderne du service client. Testez CloudTalk GRATUITEMENT pendant 14 jours d'essai. Explorez des options économiques pour les entreprises de toute taille.
Interface intuitive pour chaque tâche du centre d'appels
Aucune carte de crédit requise
Flux de travail sans effort avec nos fonctionnalités d'automatisation
Plus de 30 intégrations CRM et helpdesk
Statistiques intelligentes pour des décisions basées sur les données
2500Plus de 2500 centres d'appels et systèmes téléphoniques propulsés par CloudTalk et comptant
Entrez dans le monde des logiciels de centre d'appels modernes
et bureau dans le cloud
CloudTalk est là pour simplifier votre vie. Nous prenons soin de votre expérience générale. De l'installation aux tâches quotidiennes.
CloudTalk versus Avaya OneCloud
Free trial

Test CloudTalk's

user-friendly interface during a 14-day FREE trial

Avaya OneCloud does

not offer a free trial or free version

Pricing

CloudTalk starts at

25$ per user/per month

billed annually with numerous features to support the overall customer experience.

Upon request.

Based on the type of experience you want to deliver (digital, or voice).

Dialing feature

CloudTalk offers several smart features like

predictive dialer, power dialer, or smart dialer.

Take a closer look and choose the right one.

Avaya OneCloud offers some AI features and intelligent routing. But the

call queue or any type of dialer tools are missing.

Call forwarding / warm transfer

Automatically forwards calls to external phone numbers when your agents are busy. The warm transfer also allows you to

redirect a call to another agent.

With the

opportunity to speak with the customer first.

When receiving a call, Avaya forwards it to a physical phone, VoIP, cell phone, or voicemail.
Call distribution

The ACD (automatic call distribution) feature makes sure that

all inbound calls are directed to the most qualified agent

, based on available data. It works best with IVR, calls queuing, and business hours.

Offers you the call flow configuration, which allows setting a specific route for incoming inbound calls.
Call recording

Once the call ends, an

audio recording is automatically saved

in the client's contact details, call history, and statistics. You can listen to any call

directly from your internet browser anywhere

, and on any device.

Call recording feature available in Voicemail Pro. It allows the automatic/manual recording of calls for a variety of applications.
Conference calls

Invite your colleagues or external number users to a conference call. CloudTalk allows you to make not

not only audio but also video conference calls.

Integrates with several integrations which support conference calling.
Voicemail drops
Record and save your own voicemail messages. This pre-recorded message will then automatically play, allowing the agent to move on to the next call.
You can only divide calls into several groups by your needs.
Internal calls

Each user, agent, caller queue or department has their own personalized number or extension. This will allow you to

reach anyone in your company or seamlessly route a call to a different agent.

Internal communication is managed with converged communications.

Les données comparatives sont basées sur une analyse effectuée au 4ème trimestre 2021.
---
---
Accomplissez de grandes choses avec le système téléphonique qui a tout pour lui
CloudTalk est là pour vous aider à les réaliser.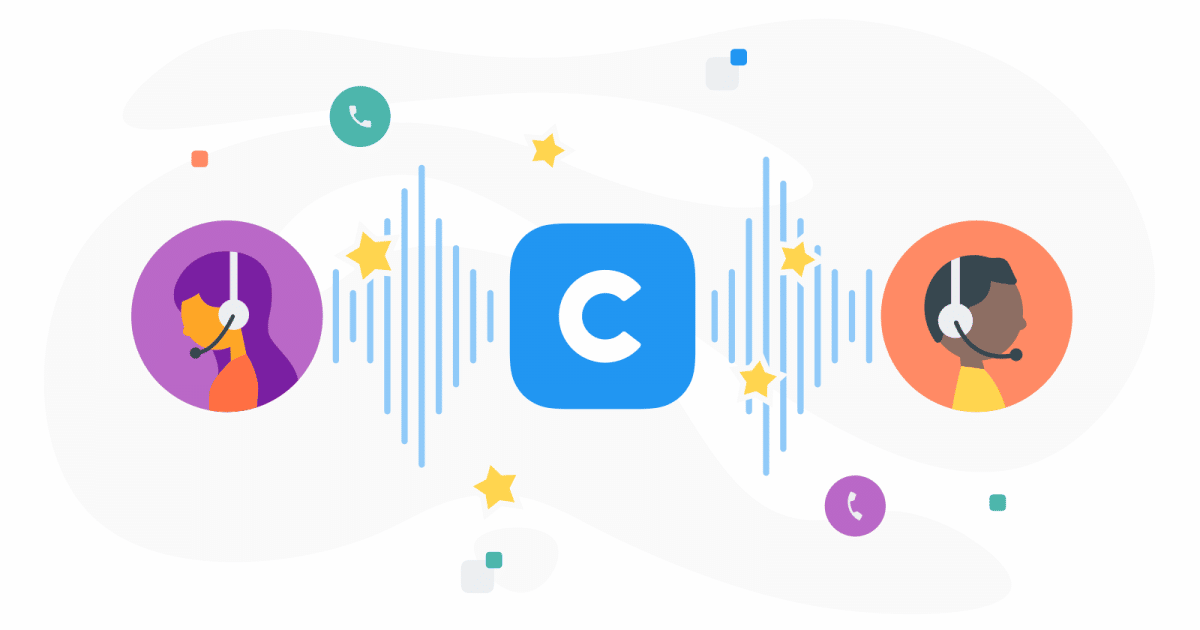 Qualité d'appel garantie par une infrastructure de serveurs mondiale
Dites adieu au son perturbé et aux appels interrompus. Sur CloudTalk, l'appel de haute qualité est essentiel pour nous. De plus, nous sécurisons vos appels par des serveurs distribués dans le monde entier avec des connexions puissantes. Nul besoin de vous soucier des appels perturbés ou interrompus. Le contrôle en direct de la qualité des appels modifie l'itinéraire de l'appel en temps réel lorsqu'il y a un risque de détérioration.
Tableau de bord convivial avec données en temps réel
Les décisions clés sont prises avec lucidité et basées sur les données. Profitez d'un tableau de bord clair et simple, contenant tout ce qui se passe dans votre centre d'appels cloud. Activez les notifications d'écran pour savoir immédiatement qui appelle.
Routage flexible des appels pour améliorer l'efficacité des agents
Concevez votre propre flux d'appels avec CloudTalk. Utilisez une fonction de transfert d'appel assisté et transmettez les appels à d'autres agents. Invitez une troisième personne à joindre l'appel avec la fonction d'appel à 3. Besoin d'en savoir plus ? La distribution automatique d'appels prend en charge tous les appels entrants et transfère vos clients vers les agents les plus adaptés.
Les intégrations améliorent la productivité et l'efficacité. Nous en proposons plus de 30
---
Installation simple en un claquement de doigts
Parfois il n'y a pas de temps à perdre. Surtout quand il s'agit des affaires. L'installation de CloudTalk est simple et peut être faite en 5 minutes. Garanti. Faites-le vous-même avec notre portail d'Intégration étape par étape, ou utilisez l'aide de notre responsable d'assistance à l'intégration dédié.
---
Découvrez l'interface de CloudTalk.
Simple à utiliser, avec une fonctionnalité flexible.
---
Améliorez le routage d'appels en optimisant les règles d'entreprise
Avec votre IVR et le système de routage d'appels en place, vous pouvez commencer à définir une stratégie de routage d'appel pour répondre aux objectifs spécifique de l'entreprise. Traitez les clients de grande valeur avec un soin particulier. Donnez-leur le statut VIP. Cela garantit qu'ils ont la priorité pour passer la file d'attente.
Conseil : Améliorez les taux de satisfaction en transférant les appelants vers les agents que les clients connaissent déjà.
Obtenez l'application mobile pour iPhone et Android
Avec CloudTalk Go, vous pouvez rester connecté avec vos clients depuis n'importe où. La toute nouvelle version de notre appli mobile offre toutes les fonctions clés et une interface conviviale.
Donnez à votre équipe une approche moderne. Aujourd'hui.
Have a question you need answered?
If you have any questions regarding CloudTalk Coverage or the phone numbers, please get in touch at
How does free trial work?
Simply send us your contact information and we will send you access to a free CloudTalk trial with no strings attached. You can immediately start making phone calls with CloudTalk.
What are your outbound call prices?
Each package includes one standard local or toll-free number for free. Prices of outbound calls vary, please contact us for more details.
Users work for your company and communicate with your existing and potential clients. You can add or remove users in just a few clicks anytime you need. As a user you can imagine your agent, supervisor, analyst, administrator etc.
Can I change my subscription plan anytime?
Plans billed annually can only upgrade to a higher tier plan (e.g. From Essential to Expert). It's not possible to downgrade on annual billing.
Can I use CloudTalk for more activities?
Definitely. CloudTalk can be used in many different ways, be it customer support, contact center, virtual phone system or active call center. Our solution is perfect for companies operating several e-commerce at the same time in need of separate customer support for each e-commerce.
The safety of your data is our topmost priority. CloudTalk uses third-party data centers with industry-standard certifications (Tier III+ or IV, ISO 27001, PCI-DSS). All facilities include physical protection. Interface is accessed through an encrypted SSL connection. You can read more at our page dedicated to Security.
Do you provide discounts for new customers?
Yes, if you sign up for CloudTalk for 12 months in advance, you will get more than 30% discount on the price of your package.