Neem belangrijke beslissingen in realtime met een Cloudcall-alternatief
Verhoog de prestaties van je callcenter met het beste Cloudcall-alternatief door alles in de gaten te houden wat er in je contactcenter gebeurt. Ontdek CloudTalk, het beste Cloudcall-alternatief voor middelgrote bedrijven.
Realtime wallboard en uitgebreide rapporten voor gegevensgestuurde beslissingen
STIR/Shaken Compliance om ervoor te zorgen dat je gesprekken robocall-proof zijn
Audio-/videoconferenties met interne en externe contacten
Vol intelligente functies, gemaakt voor eenvoudig gebruik
Laat je bedrijf groeien met CloudTalk
CloudTalk vs. Cloudcall
| | | |
| --- | --- | --- |
| Pricing | Plans start at $25 per user/ month with features according to your needs, billed annually. Offers tailor-made options. Unlimited calls. | Starts at $15/user per month for 2 000 minutes and without key features, such as Voicemail, SMS, or Callback. Setup fees may apply. |
| Free trial | 14-days free trial with full onboarding. No credit card is required. | Offers a free trial but doesn't state for how long. |
| Real-time dashboard | In a user-friendly and intuitive CloudTalk interface, all available metrics are displayed in a separate Real-time Dashboard tab. | Available only as a web application. |
| Agents status | The agent status feature enables your agents to set up their availability. Managers can check the status of each agent easily and in real time. | Does not offer to display Agent status. |
| Real-time notification | When a call comes in, we automatically alert you with a notification, so you instantly know who is calling. | Does not offer real-time notifications. |
| Statistics and analytics | CloudTalk offers deep call center analytics for data-driven decisions. For example, call monitoring, agent reporting, emotional analytics, and custom reporting. | Allows you to monitor team's activity and to build data dashboard. |
| Voicemail | Create personalized greetings or group voicemail messages. If the caller leaves a voicemail, you can listen to it directly from the internet browser, anywhere and anytime. Voicemail drop feature also available. | Offers only voicemail-drop feature. |
| Aftercall work | Use the After Call Work (ACW) feature and allow your agents to complete all follow-up tasks after a call has ended. | Does not offer this feature. |
| Fax-to-email | ″Fax to Email″ feature allows you to receive fax messages quickly and easily in the form of emails. | Allows you to send a fax. |
| Auto-answer | The Auto-Answer feature assists in the handling of large call volumes. It enables you to grow your business faster, increases your capacity, and improve customer experience. | Does not offer this feature. |
| Video/audio conferencing | Schedule conference calls easily in a couple of minutes and invite external contacts. | Does not offer a conferencing feature. |
| | | |
Vergelijkingsgegevens zijn gebaseerd op een analyse van Q2, 2022.
Verhoog de klantentevredenheid en de prestaties van het callcenter
met de juiste tools
Stroomlijn je workflow met een gebruiksvriendelijke cloudgebaseerde tool.
---
Volg een korte rondleiding door de CloudTalk-interface
---
Bereik altijd je klanten. CloudTalk-oproepen voldoen aan de STIR/SHAKEN-protocollen
Cloudtalk voldoet aan de STIR/SHAKEN-protocollen, een samenlevingsprogramma dat telefoonnummers screent voordat ze je bedrijf bereiken. Zo willen we de veiligheid van onze klanten garanderen. We zorgen ervoor dat al onze providers oproepen certificeren en frauduleuze robocalls bestrijden.
Verbeter je teamwerk met Conference Calling
Het opzetten van conference calls binnen CloudTalk vereist minimale tijd en inspanning. Het kan je ook helpen om een optimale klantenervaring te creëren. Maak eenvoudig een vergaderruimte, ontvang een pincode en nodig elk teamlid uit met een bestaand CloudTalk-account. Je kan ook externe gasten toevoegen die in je contactenlijst staan. Bovendien kan je elk gesprek opnemen en later beluisteren.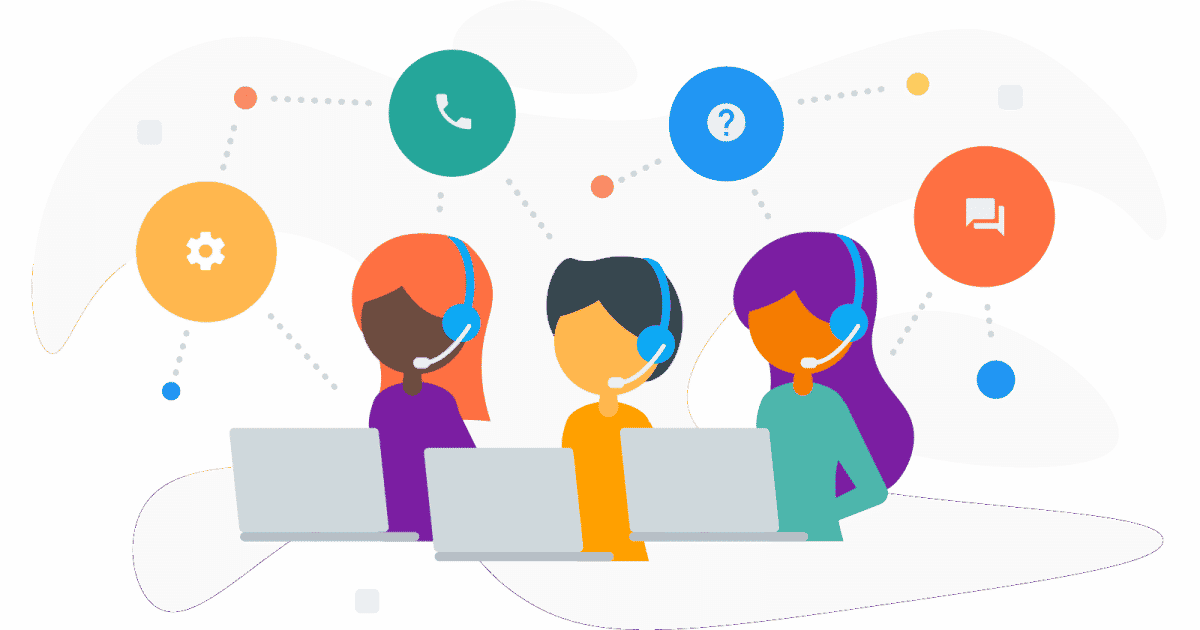 Verenig je zakelijke tools met meer dan 40+ geavanceerde integraties
Met een automatische datasynchronisatie in CloudTalk en CRM naar keuze heb je altijd toegang tot up-to-date data. Door het elimineren van de noodzaak om handmatig informatie te uploaden of alle contacten uit je CRM te halen, stelt CloudTalk je medewerkers in staat hun tijd efficiënter te gebruiken.
---
Have a question you need answered?
If you have any questions regarding CloudTalk Coverage or the phone numbers, please get in touch at
How does free trial work?
Simply send us your contact information and we will send you access to a free CloudTalk trial with no strings attached. You can immediately start making phone calls with CloudTalk.
What are your outbound call prices?
Each package includes one standard local or toll-free number for free. Prices of outbound calls vary, please contact us for more details.
Who is an user?
Users work for your company and communicate with your existing and potential clients. You can add or remove users in just a few clicks anytime you need. As a user you can imagine your agent, supervisor, analyst, administrator etc.
Can I change my subscription plan anytime?
Plans billed annually can only upgrade to a higher tier plan (e.g. From Essential to Expert). It's not possible to downgrade on annual billing.
Can I use CloudTalk for more activities?
Definitely. CloudTalk can be used in many different ways, be it customer support, contact center, virtual phone system or active call center. Our solution is perfect for companies operating several e-commerce at the same time in need of separate customer support for each e-commerce.
What about data safety?
The safety of your data is our topmost priority. CloudTalk uses third-party data centers with industry-standard certifications (Tier III+ or IV, ISO 27001, PCI-DSS). All facilities include physical protection. Interface is accessed through an encrypted SSL connection. You can read more at our page dedicated to 
Security
.