Tome decisões importantes em tempo real com a alternativa ao Cloudcall
Aumente o desempenho do seu call center e a satisfação do cliente, mantendo-se atento a tudo o que está acontecendo no seu contact center. Explore o CloudTalk, a melhor alternativa ao Cloudcall para empresas de médio porte.
Wallboard em tempo real e relatórios avançados para decisões orientadas por dados
Conformidade com STIR/Shaken para garantir que suas chamadas sejam à prova de robocall
Audio/Videoconferência com contatos internos e externos
Cheio de recursos inteligentes, feitos para uso facilitado
Expanda seus negócios com o CloudTalk
CloudTalk vs. Cloudcall
| | | |
| --- | --- | --- |
| Pricing | Plans start at $25 per user/ month with features according to your needs, billed annually. Offers tailor-made options. Unlimited calls. | Starts at $15/user per month for 2 000 minutes and without key features, such as Voicemail, SMS, or Callback. Setup fees may apply. |
| Free trial | 14-days free trial with full onboarding. No credit card is required. | Offers a free trial but doesn't state for how long. |
| Real-time dashboard | In a user-friendly and intuitive CloudTalk interface, all available metrics are displayed in a separate Real-time Dashboard tab. | Available only as a web application. |
| Agents status | The agent status feature enables your agents to set up their availability. Managers can check the status of each agent easily and in real time. | Does not offer to display Agent status. |
| Real-time notification | When a call comes in, we automatically alert you with a notification, so you instantly know who is calling. | Does not offer real-time notifications. |
| Statistics and analytics | CloudTalk offers deep call center analytics for data-driven decisions. For example, call monitoring, agent reporting, emotional analytics, and custom reporting. | Allows you to monitor team's activity and to build data dashboard. |
| Voicemail | Create personalized greetings or group voicemail messages. If the caller leaves a voicemail, you can listen to it directly from the internet browser, anywhere and anytime. Voicemail drop feature also available. | Offers only voicemail-drop feature. |
| Aftercall work | Use the After Call Work (ACW) feature and allow your agents to complete all follow-up tasks after a call has ended. | Does not offer this feature. |
| Fax-to-email | ″Fax to Email″ feature allows you to receive fax messages quickly and easily in the form of emails. | Allows you to send a fax. |
| Auto-answer | The Auto-Answer feature assists in the handling of large call volumes. It enables you to grow your business faster, increases your capacity, and improve customer experience. | Does not offer this feature. |
| Video/audio conferencing | Schedule conference calls easily in a couple of minutes and invite external contacts. | Does not offer a conferencing feature. |
| | | |
Os dados de comparação são baseados em uma análise do segundo trimestre de 2022.
Aumente a satisfação do cliente e o desempenho do call center
com o conjunto certo de ferramentas
Simplifique seu fluxo de trabalho com uma ferramenta baseada em nuvem fácil de usar.
---
Faça um tour rápido pela interface do CloudTalk
---
Sempre alcance seus clientes. As chamadas do CloudTalk são compatíveis com os protocolos STIR/SHAKEN
O Cloudtalk tornou-se compatível com os protocolos STIR/SHAKEN, um programa da sociedade que rastreia números de telefone antes que eles cheguem ao seu negócio. Desta forma, queremos garantir a segurança dos nossos clientes. Garantimos que todas as nossas operadoras estão certificando chamadas e combatendo chamadas fraudulentas.
Melhore seu trabalho em equipe com a teleconferência
A criação de audioconferências no CloudTalk requer tempo e esforço mínimos. Também pode ajudar você a trabalhar para criar uma experiência ideal para o cliente. Crie facilmente uma sala de conferência, obtenha um código PIN e convide qualquer membro da equipe com uma conta do CloudTalk existente. Você também pode adicionar convidados externos inclusos em sua lista de contatos. Além disso, você pode gravar cada chamada e ouvi-la mais tarde.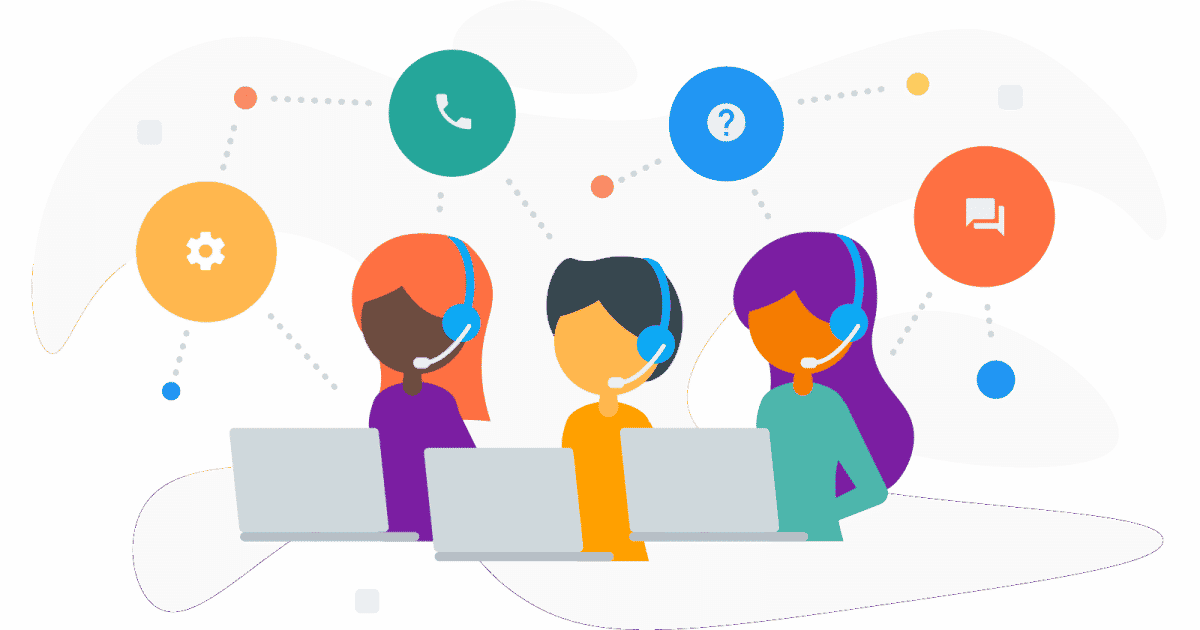 Unifique suas ferramentas empresariais com mais de 40 integrações avançadas
Com uma sincronização automática de dados no CloudTalk e o CRM de sua escolha, você sempre pode acessar dados atualizados. Ao eliminar a necessidade de carregar manualmente as informações ou retirar todos os contatos do seu CRM, o CloudTalk permite que seus atendentes usem seu tempo com mais eficiência.
---
Have a question you need answered?
If you have any questions regarding CloudTalk Coverage or the phone numbers, please get in touch at
How does free trial work?
Simply send us your contact information and we will send you access to a free CloudTalk trial with no strings attached. You can immediately start making phone calls with CloudTalk.
What are your outbound call prices?
Each package includes one standard local or toll-free number for free. Prices of outbound calls vary, please contact us for more details.
Users work for your company and communicate with your existing and potential clients. You can add or remove users in just a few clicks anytime you need. As a user you can imagine your agent, supervisor, analyst, administrator etc.
Can I change my subscription plan anytime?
Plans billed annually can only upgrade to a higher tier plan (e.g. From Essential to Expert). It's not possible to downgrade on annual billing.
Can I use CloudTalk for more activities?
Definitely. CloudTalk can be used in many different ways, be it customer support, contact center, virtual phone system or active call center. Our solution is perfect for companies operating several e-commerce at the same time in need of separate customer support for each e-commerce.
The safety of your data is our topmost priority. CloudTalk uses third-party data centers with industry-standard certifications (Tier III+ or IV, ISO 27001, PCI-DSS). All facilities include physical protection. Interface is accessed through an encrypted SSL connection. You can read more at our page dedicated to Security.
Do you provide discounts for new customers?
Yes, if you sign up for CloudTalk for 12 months in advance, you will get more than 30% discount on the price of your package.