Leter du efter ett kundvänligt Grashopper-alternativ?
Are you tired of an unreliable phone system that jeopardizes your customer relationships? With unique CloudTalk software, you never miss a call from a client. Our 100+ advanced features take care of a seamless, user-friendly experience.
Planerna börjar på 25 dollar/månad. Inga dolda avgifter eller årsavtal som binder dig.
2500+ kontaktcenter och telefonsystem som drivs av CloudTalk
vs. Grasshopper
Jämför Grasshopper med CloudTalk och se fördelarna som vi erbjuder.
| | | |
| --- | --- | --- |
| Pricing | $25 - $40 per user/per month billed annually. | $29 - $89 per user/per month. |
| Call forwarding | | |
| Conference calling | | |
| Call queues | | |
| International numbers | Yes, in 160 countries. | |
| Call recording | | |
| IVR | | |
| Internal calls | | |
| Click to call extension | | |
| Call tagging and call notes | | |
| Power dialer | | |
| Integrations (e.g. Pipedrive, Hubspot, Shopify) | | |
Jämförelsedata baseras på en analys från Q4, 2021.
Jämför CloudTalk Essential med Grasshopper Partner-planen.
Funktioner som inte kommer att göra dig besviken
CloudTalk har mer än 100 välutvecklade funktioner som tar dina tjänster
från nivån "gör sitt jobb" till unika kundupplevelser.
Kristallklar ljudupplevelse
Fördröjda röstsamtal, störningar eller samtalsbortfall kan vara irriterande. Jag talar inte om de negativa konsekvenserna för din verksamhet. Vi har en lösning. Om samtalskvaliteten sjunker under en viss nivå ändrar CloudTalk automatiskt samtalsrutten i realtid.
Njut av kristallklart ljud utan avbrott. CloudTalk samarbetar med 9 datacenter runt om i världen för att uppnå samtal, hastighet och tillförlitlighet i toppklass.
Effektiv nummerhantering

Att byta telefonnummer är en tröttsam process som kan skada ditt företag. Vi låter dig använda dina befintliga nummer genom att porta dem till CloudTalk.
Avgiftsfria nummer
Använd ett grönt avgiftsfritt 0800 nummer eller ett blått 0850 nummer.
Internationella nummer
Skaffa internationella nummer från fler än 160 länder. Låt kunderna ringa till vanliga lokala priser eller gratis.
Samtalsmaskering
Samtalsmaskeringsfunktionen försäkrar dig om att ditt personliga telefonnummer hålls privat.
Anv änd dina favoritintegrationer
CloudTalk ger dig möjlighet att integrera med de mest populära och pålitliga systemen för e-handel, helpdesk eller CRM.
Fler fördelar
Tre ytterligare anledningar till varför CloudTalk är en stark konkurrent till Grashopper.
Pålitlig kundsupport
Kunderna förväntar sig snabba och kunniga svar från kundtjänsten. Vårt entusiastiska team av yrkesverksamma är alltid här för att ge dig information och råd.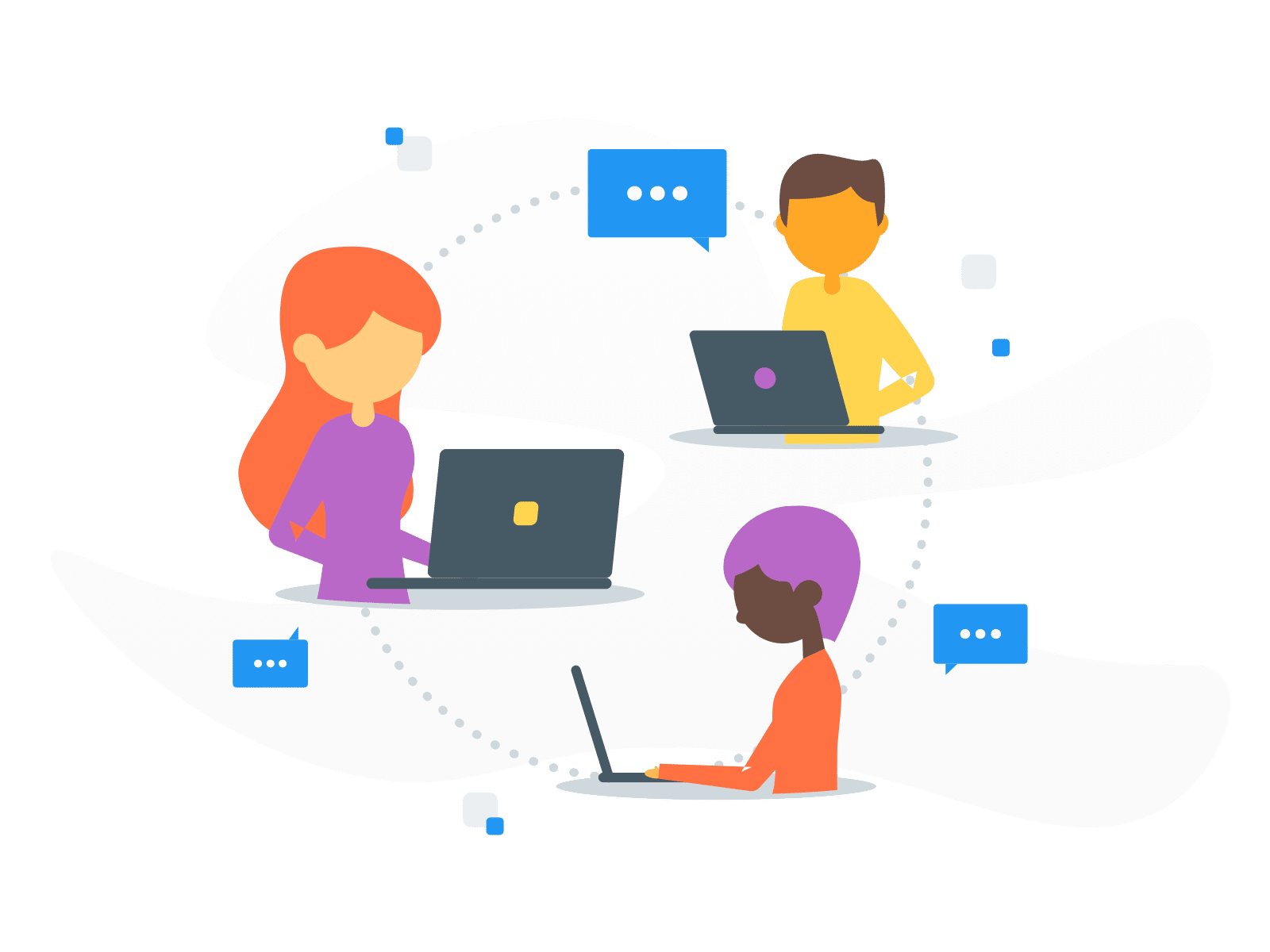 Distansvänligt system
Med CloudTalk kan du arbeta på ett tillförlitligt sätt var du än vill. Allt du behöver är en laptop eller en mobiltelefon.
Smidig användarupplevelse
Vår samtalsprogramvara är enkel men effektiv. Den är lätt att arbeta med utan att sakna något som du kan behöva.
Have a question you need to be answered?
If you have any questions regarding CloudTalk Coverage or the phone numbers, please get in touch at
How does a free trial work?
Simply send us your contact information and we will send you access to a free CloudTalk trial with no strings attached. You can immediately start making phone calls with CloudTalk.
What are your outbound call prices?
Each package includes one local or toll-free number for free. Prices of outbound calls vary, please contact us for more details.
Who is a user?
Users work for your company and communicate with your existing and potential clients. You can add or remove users in just a few clicks anytime you need. As a user you can imagine your agent, supervisor, analyst, administrator etc.
Can I change my subscription plan anytime?
Yes. With CloudTalk, there are no strings attached. Your plan can be upgraded or downgraded anytime you need.
Can I use CloudTalk for more activities?
Definitely. CloudTalk can be used in many different ways, be it customer support, contact center, virtual phone system or active call center. Our solution is perfect for companies operating several e-commerce at the same time in need of separate customer support for each e-commerce.
What about data safety?
The safety of your data is our topmost priority. CloudTalk uses third-party data centers with industry-standard certifications (Tier III+ or IV, ISO 27001, PCI-DSS). All facilities include physical protection. Interface is accessed through an encrypted SSL connection. You can read more at our page dedicated to 
Security
.
Do you provide discounts for new customers?
Yes, if you sign up for CloudTalk for 12 months in advance, you will get more than 30% discount on the price of your package.