Gå framåt. Välj din end-to-end Sangoma Alternativei molnet
Letar du efter en komplex molnbaserad lösning för ditt kontaktcenter? CloudTalk, det smartaste Sangoma-alternativet, är ett budgetvänligt val för företag av alla storlekar.
High-quality calls with guaranteed latency and minimal jitter
40+ mest använda integrationer och Öppen API
Alla nödvändiga funktioner som Interaktivt talsvar (IVR), Smart routing, Softphone, SIP Trunking, Röstmeddelande, Samtalsinspelning och mycket mer.
Free trial to test how CloudTalk works with no credit card required
Du hör CloudTalks ringsignal när du ringer
Dra nytta av ett kontaktcenter som är färdigt att använda
Cloudtalk stödjer ditt arbete över alla enheter med 100 + inbyggda funktioner
Cloudtalk vs. Sangoma
| | | |
| --- | --- | --- |
| Pricing | Starts at 25$ per user/ per month with an unlimited number of users. All memberships can be tailored to you reach the business's needs. Billed annually. | Price available upon request. |
| Remote ready | Yes! CloudTalk is a cloud-based solution, which allows you to work fully remotely. | In order to work, you must purchase hardware specifically from Sangoma. |
| Dialing features | The Click-to-call feature allows you to dial any number on the web with a single click. | The Dial-by-Name feature can connect you with a specific number saved under a specific name. |
| Voicemail | Create personalized greetings or group voicemail messages directly in CloudTalk. If the caller leaves a voicemail, you can listen to it from the internet browser, anywhere and anytime. | Voicemail is available only as an add-on through Sangoma Asterisk Exchange open-source. |
| Fax to email | ″Fax to Email″ feature allows you to receive fax messages quickly and easily in the form of emails. | Allows sending faxes. |
| Notification | When a call comes in, CloudTalk automatically alerts you, so you know who is calling. | Sangoma does not offer desktop notification for any type of call. |
| Call queuing | Improve the on-hold experience with advanced call queuing strategies, personal greetings, or custom music. Sort incoming calls. | Does not offer call queuing. |
| Automation | Take advantage of our advanced Call flow designer, user-friendly IVR, Skills-based routing, Automated call distribution, and other intelligent routing features. | Offers IVR. |
| Global calling | With 180+ international numbers and cloud-based contact center software, you can easily expand your business globally and maintain a local presence at the same time. | Does not offer international numbers. |
| | | |
Jämförelsedata baseras på en analys från Q4, 2021.
---
Skaffa dig en konkurrensfördel med CloudTalks
flexibelt gränssnitt
---
Letar du efter en pålitlig kundservicepartner?
Kolla in CloudTalks ytterligare funktioner
Vi jobbar hårt så du inte behöver. Våra verktyg är här för att förenkla ditt arbete och leverera
den bästa kundupplevelsen.
Var effektiv och gör ditt bästa
Att växa med kundernas förväntningar är en viktig del av att leverera den bästa möjliga kundupplevelsen. CloudTalk-lösningen ger dig fördelen av att kunna skala upp och ner på begäran i enlighet med dina affärsbehov. Även under rusningstid.
Njut av friheten med distansarbete
Ge bästa möjliga kundupplevelse när du arbetar på distans. CloudTalk hjälper dig att hantera en stor mängd samtal.
Vår Softphone fungerar på alla enheter med internetuppkoppling, utan behov av ytterligare hårdvara. Alla dina favoritfunktioner – som avancerad övervakning, IVR och röstmeddelande – står alltid till ditt förfogande.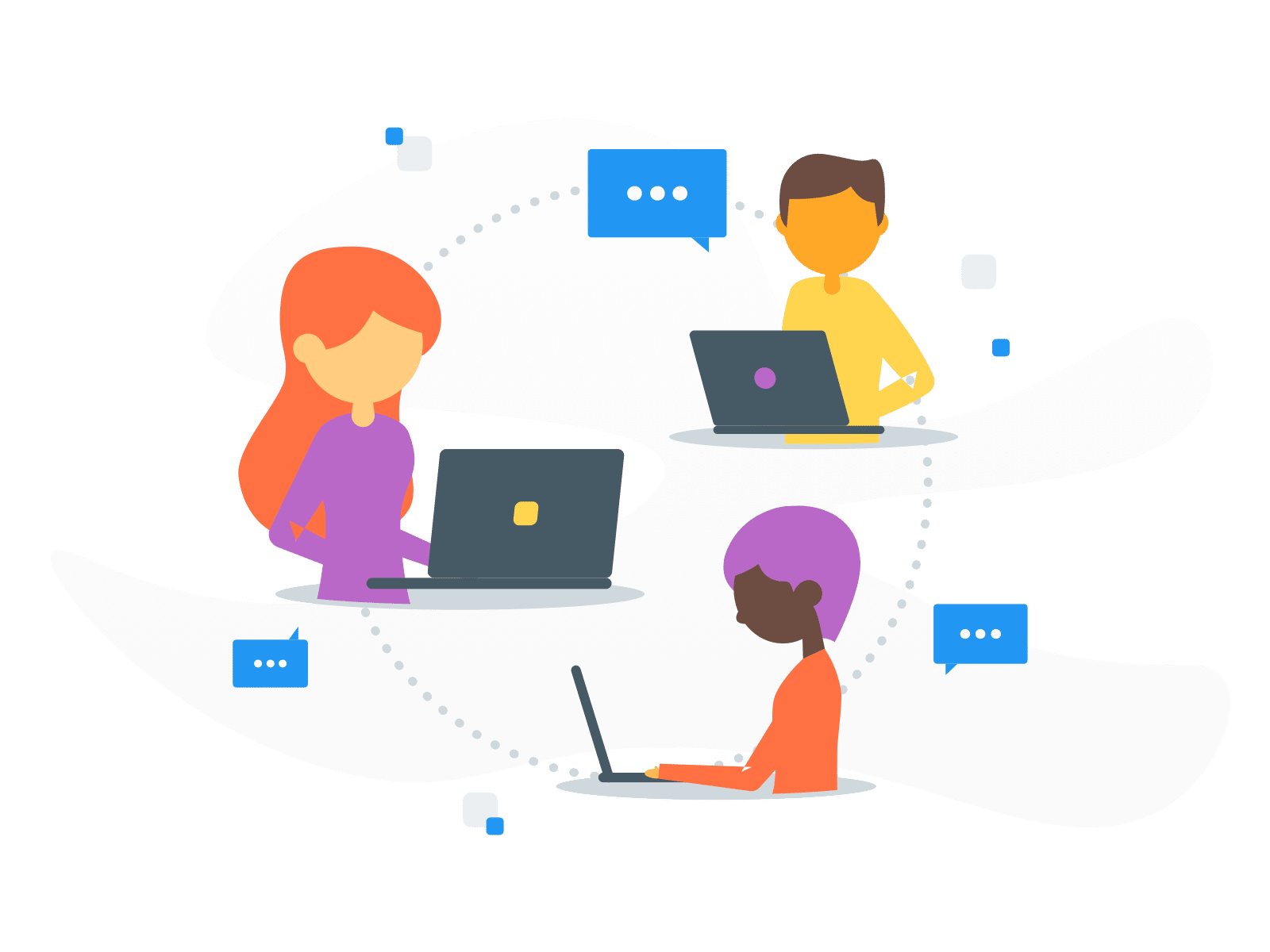 Smidigare arbetsflöden och förbättrad kommunikation
Dåliga och komplicerade kommunikationsverktyg kan vara tids- och energitjuvar. Med SIP-trunking från CloudTalk kan du förse dina agenter med smarta funktioner som gör att de kan ägna mer tid åt sitt egentliga arbete. Gör det dagliga arbetsflödet smidigt med funktioner som Arbete efter samtal (AWC), Interaktivt talsvar (IVR), Samtalsflödesdesigner (CFD) och många fler.
Have a question you need answered?
If you have any questions regarding CloudTalk Coverage or the phone numbers, please get in touch at
How does free trial work?
Simply send us your contact information and we will send you access to a free CloudTalk trial with no strings attached. You can immediately start making phone calls with CloudTalk.
What are your outbound call prices?
Each package includes one standard local or toll-free number for free. Prices of outbound calls vary, please contact us for more details.
Users work for your company and communicate with your existing and potential clients. You can add or remove users in just a few clicks anytime you need. As a user you can imagine your agent, supervisor, analyst, administrator etc.
Can I change my subscription plan anytime?
Plans billed annually can only upgrade to a higher tier plan (e.g. From Essential to Expert). It's not possible to downgrade on annual billing.
Can I use CloudTalk for more activities?
Definitely. CloudTalk can be used in many different ways, be it customer support, contact center, virtual phone system or active call center. Our solution is perfect for companies operating several e-commerce at the same time in need of separate customer support for each e-commerce.
The safety of your data is our topmost priority. CloudTalk uses third-party data centers with industry-standard certifications (Tier III+ or IV, ISO 27001, PCI-DSS). All facilities include physical protection. Interface is accessed through an encrypted SSL connection. You can read more at our page dedicated to Security.
Do you provide discounts for new customers?
Yes, if you sign up for CloudTalk for 12 months in advance, you will get more than 30% discount on the price of your package.