Verhoog jouw resultaten met het intuïtieve Avaya OneCloud-alternatief
Ga mee met de moderne wereld van klantenondersteuning. Probeer CloudTalk GRATIS uit in onze 14 dagen proefversie. Ontdek budgetvriendelijke opties voor bedrijven van elke grootte.
Intuïtieve interface voor elke call center taak
Geen credit card nodig
Moeiteloze workflow met onze automatiseringsfuncties
30+ CRM en helpdesk integraties
Slimme analyses voor data gestuurde beslissingen
2500+ callcenters en telefoonsystemen mogelijk gemaakt door CloudTalk en meer komende
Stap in de wereld van moderne callcenter software
en kantoor in de cloud
CloudTalk is hier om jouw leven gemakkelijker te maken. Wij geven om jouw algemene ervaring. Van de setup tot de dag-tot-dag taken.
CloudTalk vs. Avaya OneCloud
Free trial

Test CloudTalk's

user-friendly interface during a 14-day FREE trial

Avaya OneCloud does

not offer a free trial or free version

Pricing

CloudTalk starts at

25$ per user/per month

billed annually with numerous features to support the overall customer experience.

Upon request.

Based on the type of experience you want to deliver (digital, or voice).

Dialing feature

CloudTalk offers several smart features like

predictive dialer, power dialer, or smart dialer.

Take a closer look and choose the right one.

Avaya OneCloud offers some AI features and intelligent routing. But the

call queue or any type of dialer tools are missing.

Call forwarding / warm transfer

Automatically forwards calls to external phone numbers when your agents are busy. The warm transfer also allows you to

redirect a call to another agent.

With the

opportunity to speak with the customer first.

When receiving a call, Avaya forwards it to a physical phone, VoIP, cell phone, or voicemail.
Call distribution

The ACD (automatic call distribution) feature makes sure that

all inbound calls are directed to the most qualified agent

, based on available data. It works best with IVR, calls queuing, and business hours.

Offers you the call flow configuration, which allows setting a specific route for incoming inbound calls.
Call recording

Once the call ends, an

audio recording is automatically saved

in the client's contact details, call history, and statistics. You can listen to any call

directly from your internet browser anywhere

, and on any device.

Call recording feature available in Voicemail Pro. It allows the automatic/manual recording of calls for a variety of applications.
Conference calls

Invite your colleagues or external number users to a conference call. CloudTalk allows you to make not

not only audio but also video conference calls.

Integrates with several integrations which support conference calling.
Voicemail drops
Record and save your own voicemail messages. This pre-recorded message will then automatically play, allowing the agent to move on to the next call.
You can only divide calls into several groups by your needs.
Internal calls

Each user, agent, caller queue or department has their own personalized number or extension. This will allow you to

reach anyone in your company or seamlessly route a call to a different agent.

Internal communication is managed with converged communications.

gegevens zijn gebaseerd op een analyse van het vierde kwartaal van 2021.
---
---
Bereik geweldige dingen met het telefoonsysteem dat alles heeft
CloudTalk is er om jou te helpen ze te verwezenlijken.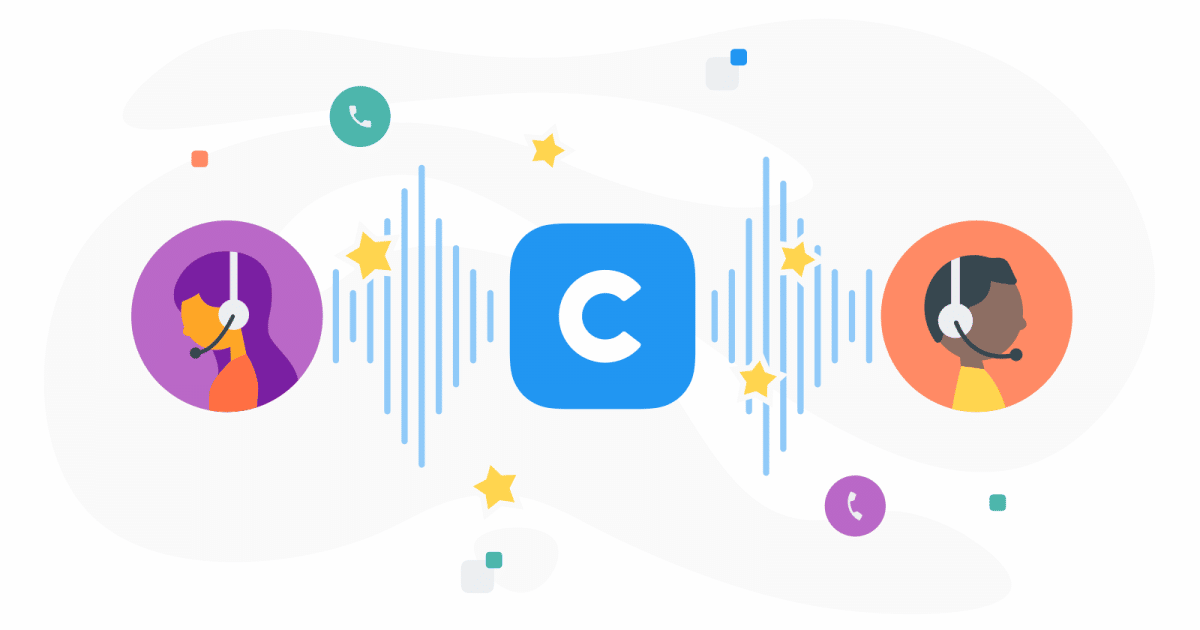 Gegarandeerde gesprekskwaliteit door wereldwijde serverinfrastructuur
Zeg maar dag tegen onderbroken audio en wegvallende gesprekken. Bij CloudTak is een hoge gesprekskwaliteit essentieel voor ons. Daarom beveiligen wij jouw gesprekken met een wereldwijd verspreide server met sterke verbindingen. Je hoeft je geen zorgen te maken over onderbroken of wegvallende gesprekken. Live monitoring van de gesprekskwaliteit wijzigt de gespreksroute in real time wanneer er een risico op verslechtering bestaat.
Gebruiksvriendelijk dashboard met real-time gegevens
Belangrijke beslissingen worden met een helder hoofd en op basis van gegevens genomen. Geniet van een vlot en duidelijk dashboard, met alles wat er gaande is in jouw cloud callcenter. Zet desktop notificatie aan om onmiddellijk te weten wie er belt.
Agile gespreksroutering om de efficiëntie van contactcenter medewerkers te verbeteren
Ontwerp je eigen call flow met CloudTalk. Gebruik een warm transfer functie en draag gesprekken over aan andere contactcenter medewerkers. Nodig een derde persoon uit om deel te nemen aan een gesprek met een 3-weg gespreksfunctie. Meer nodig? Automatische oproepdistributie regelt alle inkomende oproepen en leidt je klanten naar de meest geschikte medewerker.
Koppelingen verhogen de productiviteit en efficiëntie. Wij bieden meer dan 30 van hen
---
Vlotte installatie in een handomdraai.
Soms is er geen tijd te verliezen. Vooral als het om zaken gaat. Het opzetten van CloudTalk is eenvoudig en kan binnen 5 minuten worden gedaan. Gegarandeerd. Doe het zelf met onze stap-voor-stap Onboarding portal, of gebruik de hulp van onze speciale onboarding support manager.
---
Maak kennis met de CloudTalk interface.
Gemakkelijk te gebruiken, met flexibele functionaliteit.
---
Verbeter call routing door bedrijfsregels te optimaliseren
Met uw IVR en systeem voor oproeproutering kan je beginnen met het opzetten van een strategie voor oproeproutering voor specifieke zakelijke doeleinden. Behandel de hoogwaardige klanten met speciale zorg. Zet ze op VIP status. Dit zorgt ervoor dat zij voorrang hebben om de wachtrij over te slaan.
Tip: Verbeter de tevredenheid door de beller door te verbinden met een contactcenter medewerker die de klanten al kennen.
Koop de mobiele app voor iPhone en Android
Met CloudTalk Go kun je van overal in de wereld in contact blijven met je klanten. Onze nieuwste versie van de mobiele app biedt alle belangrijke functies en een vernieuwde, gebruiksvriendelijke interface.
Versterk je team met een moderne aanpak. Begin vandaag.
Have a question you need answered?
If you have any questions regarding CloudTalk Coverage or the phone numbers, please get in touch at
How does free trial work?
Simply send us your contact information and we will send you access to a free CloudTalk trial with no strings attached. You can immediately start making phone calls with CloudTalk.
What are your outbound call prices?
Each package includes one standard local or toll-free number for free. Prices of outbound calls vary, please contact us for more details.
Users work for your company and communicate with your existing and potential clients. You can add or remove users in just a few clicks anytime you need. As a user you can imagine your agent, supervisor, analyst, administrator etc.
Can I change my subscription plan anytime?
Plans billed annually can only upgrade to a higher tier plan (e.g. From Essential to Expert). It's not possible to downgrade on annual billing.
Can I use CloudTalk for more activities?
Definitely. CloudTalk can be used in many different ways, be it customer support, contact center, virtual phone system or active call center. Our solution is perfect for companies operating several e-commerce at the same time in need of separate customer support for each e-commerce.
The safety of your data is our topmost priority. CloudTalk uses third-party data centers with industry-standard certifications (Tier III+ or IV, ISO 27001, PCI-DSS). All facilities include physical protection. Interface is accessed through an encrypted SSL connection. You can read more at our page dedicated to Security.
Do you provide discounts for new customers?
Yes, if you sign up for CloudTalk for 12 months in advance, you will get more than 30% discount on the price of your package.