Boost your results with the intuitive Avaya OneCloud alternative
Keep up with the modern world of customer support. Try CloudTalk for FREE in our 14 days trial. Explore budget-friendly options for businesses of any size.
Intuitive interface for every call center task
No credit card required
Effortless workflow with our automation features
30+ CRM and helpdesk integrations
Smart analytics for data-driven decisions
2500+ call centers and phone systems powered by CloudTalk and counting
Enter the world of modern call center software
and office in the cloud
CloudTalk is here to make your life easier. We care about your overall experience. From the setup to day-to-today tasks.
CloudTalk vs. Avaya OneCloud
Free trial

Test CloudTalk's

user-friendly interface during a 14-day FREE trial

Avaya OneCloud does

not offer a free trial or free version

Pricing

CloudTalk starts at

25$ per user/per month

billed annually with numerous features to support the overall customer experience.

Upon request.

Based on the type of experience you want to deliver (digital, or voice).

Dialing feature

CloudTalk offers several smart features like

predictive dialer, power dialer, or smart dialer.

Take a closer look and choose the right one.

Avaya OneCloud offers some AI features and intelligent routing. But the

call queue or any type of dialer tools are missing.

Call forwarding / warm transfer

Automatically forwards calls to external phone numbers when your agents are busy. The warm transfer also allows you to

redirect a call to another agent.

With the

opportunity to speak with the customer first.

When receiving a call, Avaya forwards it to a physical phone, VoIP, cell phone, or voicemail.
Call distribution

The ACD (automatic call distribution) feature makes sure that

all inbound calls are directed to the most qualified agent

, based on available data. It works best with IVR, calls queuing, and business hours.

Offers you the call flow configuration, which allows setting a specific route for incoming inbound calls.
Call recording

Once the call ends, an

audio recording is automatically saved

in the client's contact details, call history, and statistics. You can listen to any call

directly from your internet browser anywhere

, and on any device.

Call recording feature available in Voicemail Pro. It allows the automatic/manual recording of calls for a variety of applications.
Conference calls

Invite your colleagues or external number users to a conference call. CloudTalk allows you to make not

not only audio but also video conference calls.

Integrates with several integrations which support conference calling.
Voicemail drops
Record and save your own voicemail messages. This pre-recorded message will then automatically play, allowing the agent to move on to the next call.
You can only divide calls into several groups by your needs.
Internal calls

Each user, agent, caller queue or department has their own personalized number or extension. This will allow you to

reach anyone in your company or seamlessly route a call to a different agent.

Internal communication is managed with converged communications.

Comparison data is based on an analysis from Q4, 2021.
---
---
Achieve great things with the phone system that has it all
CloudTalk is here to help you accomplish them.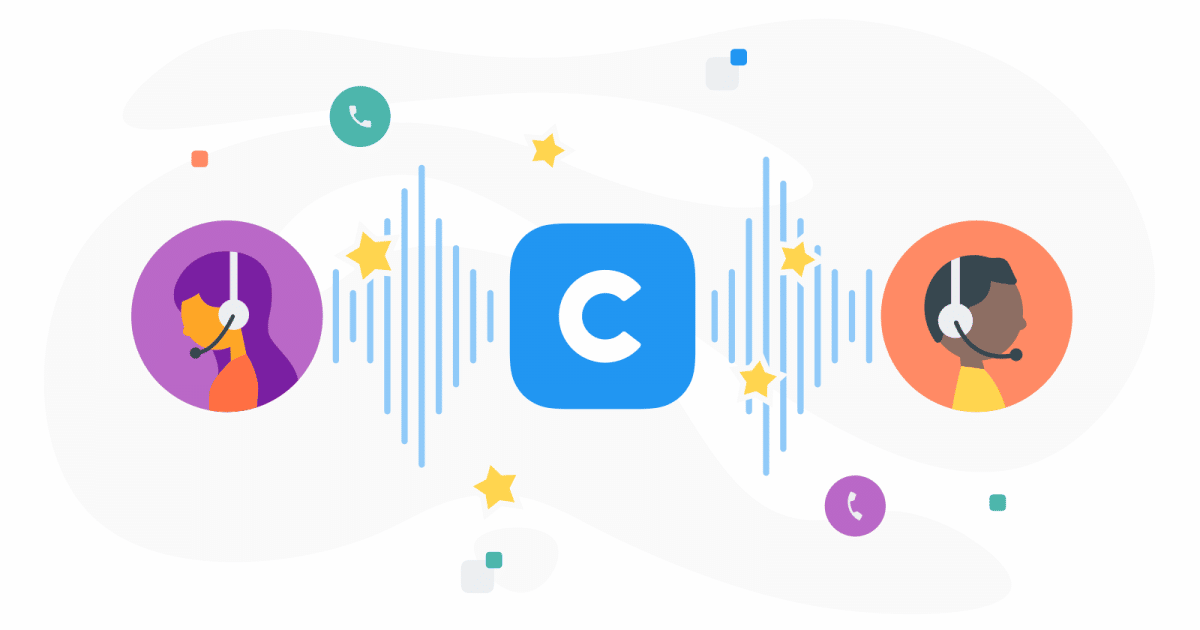 Call quality guaranteed by global server infrastructure
Say goodbye to disrupted audio, and dropped calls. At CloudTak, high call quality is essential for us. Therefore we are securing your calls with a globally distributed server with strong connections. No need to worry about interrupted or dropped calls. Live call quality monitoring changes the call route in real time when there is a risk of deterioration.
User-friendly dashboard with real-time data
Key decisions are made with a clear head and based on data. Enjoy a smooth and straightforward dashboard, containing everything that is going on in your cloud call center. Turn on desktop notification to immediately know who is calling.
Agile call routing to improve agent's efficiency
Design your own call flow with CloudTalk. Use a warm transfer feature and hand calls over to other agents. Invite a third person to join a call with a 3-way calling feature. Need more? Automatic call distribution takes care of all the inbound calls and routes your customers to the most suitable agent.
Integrations enhance productivity and efficiency. We offer 30+ of them
---
Smooth set up with a snap of your fingers
Sometimes there is no time to waste. Especially when it comes to business. Setting up CloudTalk is easy and can be done within 5 minutes. Guaranteed. Do it yourself with our step-by-step Onboarding portal, or use help from our dedicated onboarding support manager.
---
Meet CloudTalk interface.
Easy to use, with flexible functionality.
---
Improve call routing by optimizing business rules
With your IVR and call routing system in place, you can begin setting up a call routing strategy to meet specific business purposes. Treat the high-value customers with special care. Set them to VIP status. This ensures that they have priority to skip the queue.
Tip: Improve satisfaction ratings by routing the caller to agent clients already know.
Get the mobile app for iPhone and Android
With CloudTalk Go, you can stay connected with your customers from anywhere. Our newest version of the mobile app offers all key features and an updated, user-friendly interface.
Empower your team with a modern approach. Today.
Have a question you need answered?
If you have any questions regarding CloudTalk Coverage or the phone numbers, please get in touch at
How does free trial work?
Simply send us your contact information and we will send you access to a free CloudTalk trial with no strings attached. You can immediately start making phone calls with CloudTalk.
What are your outbound call prices?
Each package includes one standard local or toll-free number for free. Prices of outbound calls vary, please contact us for more details.
Users work for your company and communicate with your existing and potential clients. You can add or remove users in just a few clicks anytime you need. As a user you can imagine your agent, supervisor, analyst, administrator etc.
Can I change my subscription plan anytime?
Plans billed annually can only upgrade to a higher tier plan (e.g. From Essential to Expert). It's not possible to downgrade on annual billing.
Can I use CloudTalk for more activities?
Definitely. CloudTalk can be used in many different ways, be it customer support, contact center, virtual phone system or active call center. Our solution is perfect for companies operating several e-commerce at the same time in need of separate customer support for each e-commerce.
The safety of your data is our topmost priority. CloudTalk uses third-party data centers with industry-standard certifications (Tier III+ or IV, ISO 27001, PCI-DSS). All facilities include physical protection. Interface is accessed through an encrypted SSL connection. You can read more at our page dedicated to Security.
Do you provide discounts for new customers?
Yes, if you sign up for CloudTalk for 12 months in advance, you will get more than 30% discount on the price of your package.