Îmbunătățește-ți rezultatele cu alternativă intuitivă la Avaya OneCloud
Ține pasul cu lumea modernă a asistenței pentru clienți. Încearcă CloudTalk GRATUIT în perioada noastră de încercare de 14 zile. Descoperă opțiunile accesibile pentru afaceri de toate dimensiunile.
Interfață intuitivă pentru orice sarcină de call center
Nu este nevoie de card de credit
Flux de lucru fără efort cu funcțiile noastre de automatizare
30+ integrări CRM și helpdesk
Analize inteligente pentru decizii bazate pe date
2500+ call centere și sisteme de telefonie se bazează pe CloudTalk și numărul este în creștere
Intră în lumea soft-urilor moderne de call center
și a birourilor pe cloud
CloudTalk este aici să-ți facă viața mai ușoară. Nouă ne pasă de experiența ta generală. De la configurare la sarcini zilnice.
CloudTalk vs. Avaya OneCloud
Free trial

Test CloudTalk's

user-friendly interface during a 14-day FREE trial

Avaya OneCloud does

not offer a free trial or free version

Pricing

CloudTalk starts at

25$ per user/per month

billed annually with numerous features to support the overall customer experience.

Upon request.

Based on the type of experience you want to deliver (digital, or voice).

Dialing feature

CloudTalk offers several smart features like

predictive dialer, power dialer, or smart dialer.

Take a closer look and choose the right one.

Avaya OneCloud offers some AI features and intelligent routing. But the

call queue or any type of dialer tools are missing.

Call forwarding / warm transfer

Automatically forwards calls to external phone numbers when your agents are busy. The warm transfer also allows you to

redirect a call to another agent.

With the

opportunity to speak with the customer first.

When receiving a call, Avaya forwards it to a physical phone, VoIP, cell phone, or voicemail.
Call distribution

The ACD (automatic call distribution) feature makes sure that

all inbound calls are directed to the most qualified agent

, based on available data. It works best with IVR, calls queuing, and business hours.

Offers you the call flow configuration, which allows setting a specific route for incoming inbound calls.
Call recording

Once the call ends, an

audio recording is automatically saved

in the client's contact details, call history, and statistics. You can listen to any call

directly from your internet browser anywhere

, and on any device.

Call recording feature available in Voicemail Pro. It allows the automatic/manual recording of calls for a variety of applications.
Conference calls

Invite your colleagues or external number users to a conference call. CloudTalk allows you to make not

not only audio but also video conference calls.

Integrates with several integrations which support conference calling.
Voicemail drops
Record and save your own voicemail messages. This pre-recorded message will then automatically play, allowing the agent to move on to the next call.
You can only divide calls into several groups by your needs.
Internal calls

Each user, agent, caller queue or department has their own personalized number or extension. This will allow you to

reach anyone in your company or seamlessly route a call to a different agent.

Internal communication is managed with converged communications.

Datele comparative se bazează pe o analiză din trimestrul 4, 2021.
---
---
Realizează lucruri mărețe cu sistemul de telefonie care le are pe toate
CloudTalk este aici să te ajute să le obții.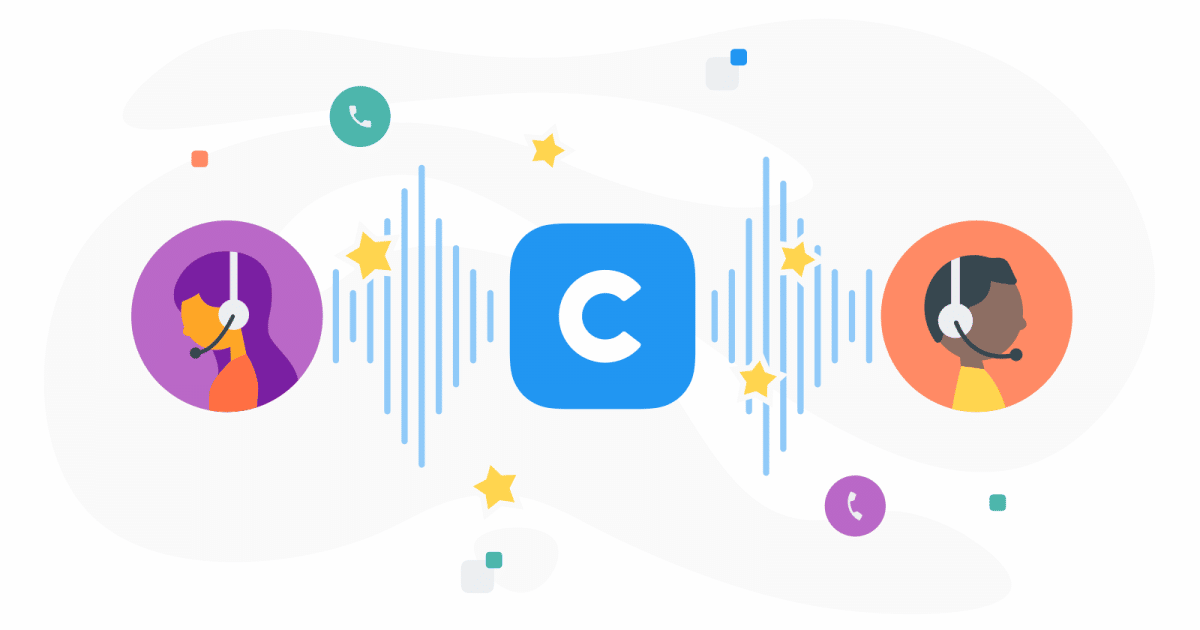 Calitatea apelurilor garantată de infrastructura globală de servere
Spune adio sunetului întrerupt și apelurilor pierdute. Pentru noi, la CloudTak, calitatea apelurilor este esențială. Prin urmare, asigurăm securitatea apelurilor tale cu ajutorul unor servere distribuite la nivel global, cu conexiuni puternice. Nu trebuie să-ți faci griji cu privire la apelurile întrerupte sau pierdute. Monitorizarea în direct a calității apelurilor modifică în timp real ruta apelului atunci când există un risc de degradare a calității.
Panou de control intuitiv cu date în timp real
Deciziile cheie sunt luate cu mintea limpede și pe baza datelor. Bucură-te de un panou de control simplu și clar, care conține tot ceea ce se întâmplă în call center-ul tău bazat pe cloud. Activează notificările desktop pentru a ști imediat cine te sună.
Direcționare agilă a apelurilor pentru a îmbunătăți eficiența agentului
Creează-ți propriul call flow cu CloudTalk. Folosește funcția Warm transfer și transferă apelurile către alți agenți. Invită o a treia persoană să se alăture unui apel, cu ajutorul funcției 3-way calling. Ai nevoie de mai mult? Distribuirea automată a apelurilor se ocupă de toate apelurile primite și direcționează clienții la ce mai potrivit agent.
Integrările cresc productivitatea și eficiența. Noi oferim 30+ astfel de integrări
---
Configurare ușoară cât ai pocni din degete
Uneori nu ai timp de pierdut. Mai ales când vine vorba de afaceri. Configurarea CloudTalk este simplă și poate fi făcută în 5 minute. Garantat. Poți să o faci tu însuți cu portalul nostru de integrare pas cu pas sau poți apela la ajutorul managerului nostru de asistență dedicat pentru integrare.
---
Fă cunoștință cu interfața CloudTalk.
Ușor de utilizat, cu funcționalități flexibile.
---
Îmbunătățește direcționarea apelurilor prin optimizarea regulilor afacerii
După instalarea sistemului IVR și a sistemului de direcționare a apelurilor, poți începe să configurezi o strategie de direcționare a apelurilor pentru a îndeplini scopurile specifice companiei tale. Tratează clienții de mare valoare cu o grijă deosebită. Oferă-le statut VIP. Acest lucru le oferă prioritate pentru a sări peste lista de așteptare.
Sfat: Îmbunătățește gradul de satisfacție prin direcționarea apelantului către un agent pe care deja il cunoaște.
Obține aplicația mobilă pentru iPhone și Android
Cu CloudTalk Go, poți rămâne conectat cu clienții tăi de oriunde. Versiunea cea mai recentă a aplicației noastre mobile oferă toate funcțiile cheie și o interfață actualizată, ușor de utilizat.
Oferă echipei tale mai multă putere cu o abordare modernă. Astăzi.
Have a question you need answered?
If you have any questions regarding CloudTalk Coverage or the phone numbers, please get in touch at
How does free trial work?
Simply send us your contact information and we will send you access to a free CloudTalk trial with no strings attached. You can immediately start making phone calls with CloudTalk.
What are your outbound call prices?
Each package includes one standard local or toll-free number for free. Prices of outbound calls vary, please contact us for more details.
Users work for your company and communicate with your existing and potential clients. You can add or remove users in just a few clicks anytime you need. As a user you can imagine your agent, supervisor, analyst, administrator etc.
Can I change my subscription plan anytime?
Plans billed annually can only upgrade to a higher tier plan (e.g. From Essential to Expert). It's not possible to downgrade on annual billing.
Can I use CloudTalk for more activities?
Definitely. CloudTalk can be used in many different ways, be it customer support, contact center, virtual phone system or active call center. Our solution is perfect for companies operating several e-commerce at the same time in need of separate customer support for each e-commerce.
The safety of your data is our topmost priority. CloudTalk uses third-party data centers with industry-standard certifications (Tier III+ or IV, ISO 27001, PCI-DSS). All facilities include physical protection. Interface is accessed through an encrypted SSL connection. You can read more at our page dedicated to Security.
Do you provide discounts for new customers?
Yes, if you sign up for CloudTalk for 12 months in advance, you will get more than 30% discount on the price of your package.