Move forward. Choose your end-to-end Sangoma Alternative in the cloud
Looking for a complex cloud-based solution for your contact center? CloudTalk, the smartest Sangoma alternative, is a budget-friendly choice for businesses of any size.
High-quality calls with guaranteed latency and minimal jitter
40+ most used integrations and Open API
All must-have features like IVR, Smart routing, Softphone, SIP Trunking, Voicemail, Call Recording, and more
Free trial to test how CloudTalk works with no credit card required
You'll hear CloudTalk's ringtone when calling
Take advantage of a ready-to-use contact center
Cloudtalk supports your work across all devices with 100+ built-in features.
Cloudtalk vs. Sangoma
Comparison data is based on an analysis from Q4, 2021.
---
Gain a competitive advantage with CloudTalk's
flexible interface
---
Looking for a reliable customer service partner?
Check out CloudTalk's additional features
We work hard so you don't have to. Our tools are here to simplify your work and deliver
the best customer experience.
Be efficient and perform your best
Growing along with your client's expectations is an essential part of delivering the best customer experience possible. CloudTalk's solution gives you an advantage of on-demand up-and-down scalability according to your business needs. Even during peak hours.
Enjoy the freedom of remote work
Deliver the best customer experience possible while working remotely. CloudTalk is here to help you handle a high volume of calls.
Our Softphone works inside of any device with an internet connection, without the need for additional hardware. Have all of your favorite features –, such as advanced monitoring, IVR, and voicemail – always at your disposal.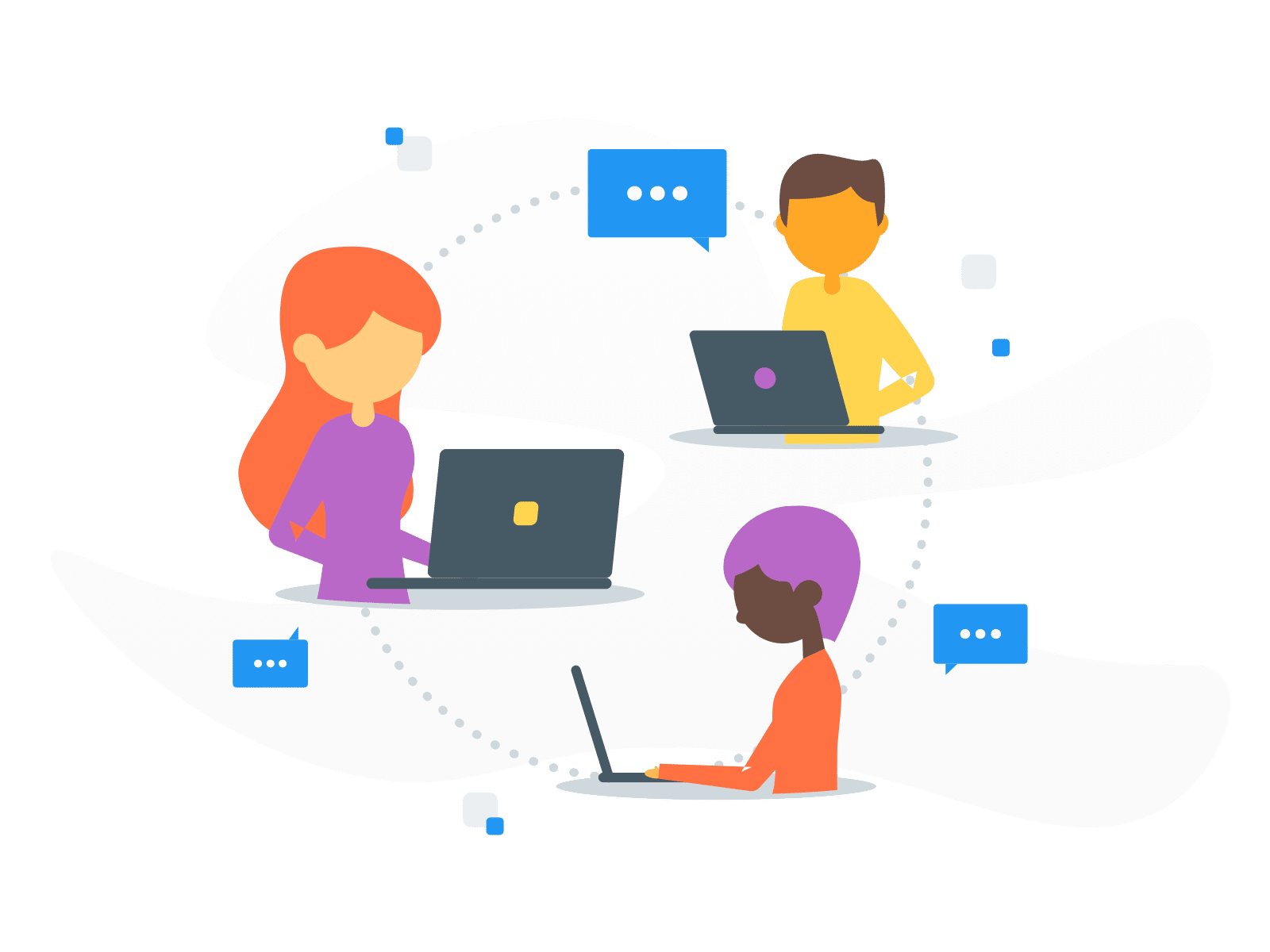 Smoother workflows and enhanced communication
Poor and complicated communication tools can be time and energy thieves. With SIP trunking from CloudTalk, you can provide your agents with smart features that allow them to spend more time doing their actual jobs. Make the daily workflow smooth with features like AWC, IVR, Call flow designer, and many more.
Have a question you need answered?
If you have any questions regarding CloudTalk Coverage or the phone numbers, please get in touch at
How does the free trial work?
Simply send us your contact information, and we will send you access to a free CloudTalk trial with no strings attached. You can immediately start making phone calls with CloudTalk.
What are your outbound call prices?
Each package includes one standard local or toll-free number for free. Prices of outbound calls vary, please contact us for more details.
Users work for your company and communicate with your existing and potential clients. You can add or remove users in just a few clicks anytime you need. As a user, you can imagine your agent, supervisor, analyst, administrator, etc.
Can I change my subscription plan anytime?
Plans billed annually can only upgrade to a higher tier plan (e.g., From Essential to Expert). It's not possible to downgrade annual billing.
Can I use CloudTalk for more activities?
Definitely. CloudTalk can be used in many different ways, be it customer support, contact center, virtual phone system, or active call center. Our solution is perfect for companies operating several e-commerce at the same time in need of separate customer support for each e-commerce.
The safety of your data is our topmost priority. CloudTalk uses third-party data centers with industry-standard certifications (Tier III+ or IV, ISO 27001, PCI-DSS). All facilities include physical protection. The interface is accessed through an encrypted SSL connection. You can read more on our page dedicated to Security.