Aumente seus resultados com a alternativa intuitiva ao Avaya OneCloud
Fique por dentro do mundo moderno de suporte ao cliente. Experimente o CloudTalk GRATUITAMENTE em nosso teste de 14 dias. Explore opções de bom custo-benefício para empresas de qualquer tamanho.
Interface intuitiva para cada tarefa de call center
Não é necessário cartão de crédito
Fluxo de trabalho simples com recursos de automação
Mais de 30 integrações de CRM e help desk
Análise inteligente para decisões baseadas em dados
2500call centers e sistemas telefônicos são fornecidos pelo CloudTalk e só aumentando
Entre no mundo de um software de call center moderno
e escritório na nuvem
O CloudTalk está aqui para facilitar a sua vida. Nós nos preocupamos com sua experiência geral. Desde a configuração até as tarefas diárias.
CloudTalk vs. Avaya OneCloud
Free trial

Test CloudTalk's

user-friendly interface during a 14-day FREE trial

Avaya OneCloud does

not offer a free trial or free version

Pricing

CloudTalk starts at

25$ per user/per month

billed annually with numerous features to support the overall customer experience.

Upon request.

Based on the type of experience you want to deliver (digital, or voice).

Dialing feature

CloudTalk offers several smart features like

predictive dialer, power dialer, or smart dialer.

Take a closer look and choose the right one.

Avaya OneCloud offers some AI features and intelligent routing. But the

call queue or any type of dialer tools are missing.

Call forwarding / warm transfer

Automatically forwards calls to external phone numbers when your agents are busy. The warm transfer also allows you to

redirect a call to another agent.

With the

opportunity to speak with the customer first.

When receiving a call, Avaya forwards it to a physical phone, VoIP, cell phone, or voicemail.
Call distribution

The ACD (automatic call distribution) feature makes sure that

all inbound calls are directed to the most qualified agent

, based on available data. It works best with IVR, calls queuing, and business hours.

Offers you the call flow configuration, which allows setting a specific route for incoming inbound calls.
Call recording

Once the call ends, an

audio recording is automatically saved

in the client's contact details, call history, and statistics. You can listen to any call

directly from your internet browser anywhere

, and on any device.

Call recording feature available in Voicemail Pro. It allows the automatic/manual recording of calls for a variety of applications.
Conference calls

Invite your colleagues or external number users to a conference call. CloudTalk allows you to make not

not only audio but also video conference calls.

Integrates with several integrations which support conference calling.
Voicemail drops
Record and save your own voicemail messages. This pre-recorded message will then automatically play, allowing the agent to move on to the next call.
You can only divide calls into several groups by your needs.
Internal calls

Each user, agent, caller queue or department has their own personalized number or extension. This will allow you to

reach anyone in your company or seamlessly route a call to a different agent.

Internal communication is managed with converged communications.

Os dados de comparação são baseados em uma análise do quarto trimestre de 2021.
---
---
Alcance grandes feitos com o sistema telefônico que tem tudo
O CloudTalk está aqui para ajudá-lo a conquistar muito.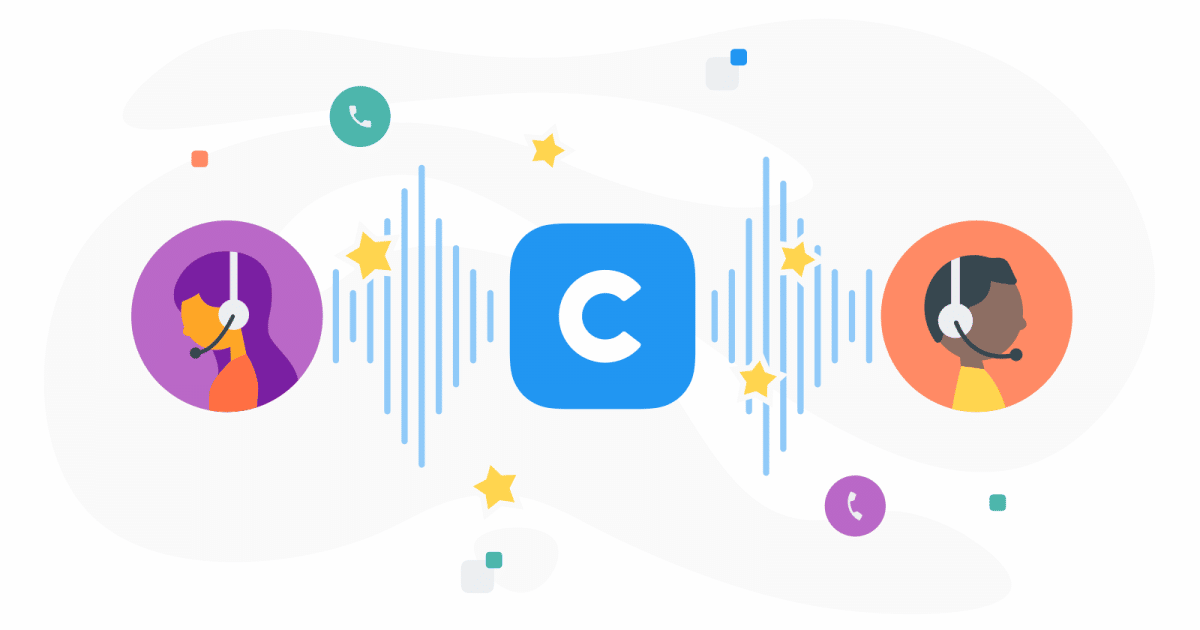 Qualidade das chamadas garantida pela infraestrutura de servidor global
Diga adeus a áudios interrompidos e queda de chamadas. No CloudTak, a alta qualidade das chamadas é essencial para nós. Portanto, estamos protegendo suas chamadas com um servidor com conexões fortes globalmente distribuído. Não há necessidade de se preocupar com chamadas interrompidas ou quedas de chamadas. O monitoramento da qualidade da chamada ao vivo altera a rota da chamada em tempo real quando há risco de deterioração.
Dashboard amigável com dados em tempo real
Decisões importantes são tomadas com clareza e baseadas em dados. Desfrute de um dashboard simples e estável, contendo tudo o que está acontecendo em seu call center na nuvem. Ative a notificação na área de trabalho para saber imediatamente quem está ligando.
Direcionamento de chamadas ágil para aumentar a eficiência do atendente
Crie seu próprio fluxo de chamadas com o CloudTalk. Use um recurso de transferência assistida e encaminhe chamadas para outros atendentes. Convide uma terceira pessoa para participar de uma chamada com o recurso de chamada de 3 vias. Precisa de mais? A distribuição automática de chamadas cuida de todas as chamadas receptivas e encaminha seus clientes aos atendentes mais adequados.
As integrações aumentam a produtividade e a eficiência. Oferecemos mais de 30 delas
---
Configuração tranquila em um estalar de dedos
Às vezes, não há tempo a perder. Especialmente no que diz respeito aos negócios. Configurar o CloudTalk é fácil e pode ser feito em 5 minutos. Garantido. Faça você mesmo com o nosso portal com um passo-a-passo de onboarding, ou peça ajuda ao nosso dedicado gerente de suporte de onboarding.
---
Conheça a interface do CloudTalk.
Fácil de usar, com funcionalidade flexível.
---
Melhore o direcionamento de chamadas por meio da otimização de regras empresariais
Com nosso URA e sistema de direcionamento de chamadas em funcionamento, você pode começar a configurar uma estratégia de direcionamento de chamadas que atenda às necessidades específicas da empresa. Trate os clientes de alto valor com cuidado especial. Promova eles para o status de VIP. Isso garante com que eles tenham prioridade para evitar a fila.
Dica: Aumente as classificações de satisfação encaminhando quem liga ao atendente que ele já conhece.
Obtenha o aplicativo mobile para iPhone e Android
Com o CloudTalk Go, você pode ficar conectado com seus clientes de qualquer lugar. Nossa versão mais recente do aplicativo mobile oferece todos os recursos importantes, e uma interface atualizada e amigável.
Capacite sua equipe com uma abordagem moderna. Hoje.
Have a question you need answered?
If you have any questions regarding CloudTalk Coverage or the phone numbers, please get in touch at
How does free trial work?
Simply send us your contact information and we will send you access to a free CloudTalk trial with no strings attached. You can immediately start making phone calls with CloudTalk.
What are your outbound call prices?
Each package includes one standard local or toll-free number for free. Prices of outbound calls vary, please contact us for more details.
Users work for your company and communicate with your existing and potential clients. You can add or remove users in just a few clicks anytime you need. As a user you can imagine your agent, supervisor, analyst, administrator etc.
Can I change my subscription plan anytime?
Plans billed annually can only upgrade to a higher tier plan (e.g. From Essential to Expert). It's not possible to downgrade on annual billing.
Can I use CloudTalk for more activities?
Definitely. CloudTalk can be used in many different ways, be it customer support, contact center, virtual phone system or active call center. Our solution is perfect for companies operating several e-commerce at the same time in need of separate customer support for each e-commerce.
The safety of your data is our topmost priority. CloudTalk uses third-party data centers with industry-standard certifications (Tier III+ or IV, ISO 27001, PCI-DSS). All facilities include physical protection. Interface is accessed through an encrypted SSL connection. You can read more at our page dedicated to Security.
Do you provide discounts for new customers?
Yes, if you sign up for CloudTalk for 12 months in advance, you will get more than 30% discount on the price of your package.