| 29 Mar 2023
Integrations - Technical
Zoho CRM: 13 Best Integrations To Boost your Sales Results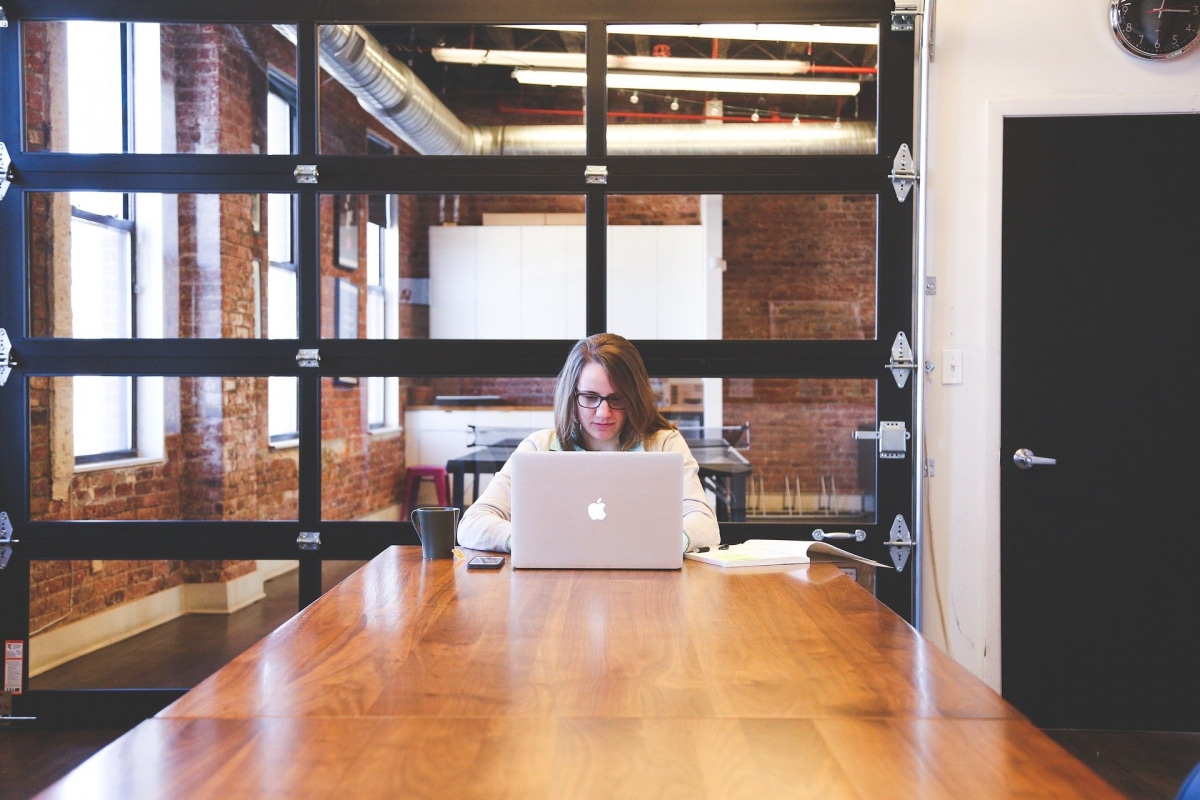 As technology continues to advance, businesses are recognizing the importance of adopting new tools to stay competitive. To remain relevant in today's market, it's crucial to embrace these advancements and leverage them to drive success.
One of the most popular and effective technology solutions for businesses is a CRM (customer relationship management) system. This tool helps companies manage their interactions with customers, track sales leads, and gain insights into customer behavior. In fact, research shows that 91% of companies with more than 11 employees are using a CRM system. By implementing a CRM, businesses can streamline their operations, improve communication with customers, and ultimately drive growth.
CRM solutions are a rapidly growing software market that no company should overlook. One of the most powerful systems, Zoho CRM covers multiple business areas, including sales, marketing, finance, and HR. It can also be easily integrated with other tools to boost sales results. With its versatility and functionality, Zoho CRM is a great option for businesses looking to improve their bottom line.
Let's dig deeper into what exactly Zoho CRM is, and what it can do for your business.
Increase sales results with these cold calling templates.
What is Zoho CRM?
Zoho CRM is a popular customer relationship management tool designed to optimize sales processes for businesses of all sizes.
What are Zoho CRM's notable features?
Its user-friendly interface, coupled with a wide array of integrations, offers a great solution for managing leads, deals, and contacts. The tool's advanced automation features allow businesses to automate repetitive tasks, which in turn frees up time for agents to focus on what really matters — closing deals and keeping customers happy. .
What are the benefits of Zoho CRM?
Zoho CRM offers businesses a range of benefits that can optimize sales processes and enhance customer relationships. With its customizable dashboards and advanced reporting features, Zoho CRM empowers businesses to make data-driven decisions, ultimately leading to increased profitability. Moreover, the tool streamlines processes and automates tasks, saving time and resources. Overall, Zoho CRM provides businesses with an efficient solution that improves productivity and allows them to focus on revenue-generating activities.
How much does Zoho CRM cost?
Zoho CRM has a variety of pricing plans based on the size of your business and the features you require. The basic plan costs $12 per user per month, while the enterprise plan costs $45 per user per month. A free version is also available for businesses with fewer than 10 users.
Now that you've got a better understanding of Zoho CRM itself, let's take a look at 13 integrations that'll help you get the most out of the software.
13 Best Zoho integrations to boost your sales results
#1 Outgrow – The best integration for customer engagement
Outgrow is a great online tool which allows your marketing team to create highly personalized and engaging content formats – like quizzes, recommendations, forms, surveys, chatbots, polls, contests, and assessments. At the same time, this tool lets you collect & store valuable data about your customers which can help you qualify and segment your leads.
Collecting important data about your prospects which will help you qualify your leads better,
Thanks to collected data, you can also segment your prospects according to your needs,
You can automate the follow-ups with your leads either in Zoho or directly within Outgrow.
#2 CloudTalk – The best integration for phone calls
CloudTalk is an intelligent call center software which was designed for sales and customer support teams working in SMEs, online stores, call centres and tech startups, above all. It provides 40+ advanced call centre features and 25+ powerful integrations, including the one with Zoho. Moreover, CloudTalk provides international numbers from 70+ countries.
All the outbound, inbound, missed calls and voicemails are automatically logged directly into your CRM system (with all relevant details such as call duration, caller name, and timestamp),
Calls can be initiated directly from your CRM system – with a single click,
Callers data are always available – so that you always know who is calling you and access their details even before picking up the phone.
#3 Leadfeeder – The best integration for lead generation
Leadfeeder is an online tool which allows you to identify what companies visit your website. This way, you can identify who's interested in your services and what exactly are they looking at, which helps you take action yourself by contacting relevant businesses that have already expressed some interest in your offer, one way or the other.
New tasks and deals can be directly created in Zoho CRM for your connected leads,
Website visit details are automatically logged in your CRM,
Leadfeeder leads can easily be connected to any leads and accounts you already keep in Zoho CRM.
#4 Plecto – The best integration to visualize your real-time business KPIs
Plecto is an advanced tool which enables you to visualise your real-time business KPI's on customised dashboards. Using this integration, you can easily showcase your Zoho data in Plecto and this will help you to increase employee engagement and motivation. To use Plecto is a great way to remove manual and repetitive tasks.
Boosting employee motivation and engagement,
Automating repetitive and manual tasks,
Getting a complex and understandable overview of your business performance.
#5 Zendesk – The best integration for customer satisfaction
Most of the businesses agree that sales and support teams are the most important touchpoints in overall customer experience. That's why you should take good care of them to ensure proper customer experience after the actual sales process.
The great way to manage communication with your prospects or retain your current customers is using a helpdesk tool like Zendesk. Luckily, Zoho CRM integrates seamlessly with Zendesk. Thanks to this integration, sales reps gain a complex overview of their prospect and customers.
Creating and editing Zendesk tickets directly in Zoho CRM,
Every ticket from Zendesk linked with the specific customer is logged in Zoho CRM.
Synchronizing customer data and support tickets across both platforms with ease
#6 Zoho Sprints – The best integration for product management
Zoho Sprints is a mobile app that helps teams collaborate on projects and tasks while on the go. It comes with a plethora of useful features, including task management, real-time collaboration, and project templates. Taken as a whole, it's a great product that can help teams on track and building towards their shared goals.
Making project planning more efficient,
Facilitating seamless collaboration between teams,
Comprehensive project tracking capabilities.
#7 Zoho Books – The best integration for payments
Zoho Books is an online accounting software that helps small businesses manage their finances efficiently and effectively. Users can take advantage of some great features, including but not limited to invoicing, expense tracking, inventory management, and financial reporting. The software has an easily-navigable interface and selection of affordable pricing plans, making it well-worth your while if you're in the market for a comprehensive accounting solution.
Easy invoicing with customized professional invoices and automated payment reminders,
Useful Financial Reporting and Analysis,
Seamless integrations with other Zoho tools, plus a wide range of third-party applications.
#8 Zoho Campaigns – The best integration for email campaigns
Zoho Campaigns is an email marketing software that allows users to create, send, and track email campaigns. A variety of templates, automation workflows, and integrations with other Zoho apps make it a great option for small businesses looking to improve their email marketing strategy.
User-friendly interface, making it easy for novices to create top-tier email campaigns,
Advanced email automation capabilities, allowing users to send targeted and personalized messages based on subscriber behavior,
Detailed reports and analytics, giving users valuable insights into the performance of their email campaigns.
#9 Zoho Cliq – The best integration for effortless communication
Zoho Cliq is a communication and collaboration software that allows users to chat, share files, and make audio and video calls. Features such as screen sharing and task management have the potential to boost the efficiency of your team from Day 1, and make Zoho Cliq an intriguing option for teams looking to give their communication capabilities a boost.
3 main benefits of Zoho Cliq:
Powerful search functionality allows users to easily find and access all of their most important information,
A fully customizable platform enables your team to automate repetitive tasks and streamline their workflows,
Real-time communication and collaboration ensures you're always putting your best foot forward with every project.
#10 Zoho Inventory – The best integration for managing orders
Zoho Inventory is powerful online inventory management software designed to cater to the needs of small businesses. It helps users effortlessly track inventory levels, effectively manage orders, and generate insightful reports. With its cost-effective pricing and seamless integration with other Zoho applications, Zoho Inventory is an easy choice for businesses seeking an all-in-one inventory management solution.
Integrations with sales and shipping tools help users reach more customers efficiently,
Reports and analytics help users quickly identify problem areas so they can address them and keep things moving smoothly,
Smart inventory management gives users a comprehensive understanding of what's overstocked and what needs to be restocked.
#11 Zoho Projects – The best integration for task management
Zoho Projects is a cloud-based project management software that enables users to plan and manage tasks, collaborate with team members, and generate reports. It offers a variety of features such as Gantt charts, time tracking, budget tracking, and integration with other Zoho applications.
Streamlined workflows and increased productivity by integrating Zoho Projects with other business tools.
Enhanced collaboration and communication among team members by centralizing project information.
Improved project visibility and control with real-time updates and advanced reporting features.
#12 Zoho Subscriptions – The best integration for handling subscriptions
Zoho Subscriptions is a billing and management software designed for businesses of all sizes. It enables users to automate recurring billing, manage customer subscriptions, and generate reports. Users can also integrate with other Zoho applications and third-party payment gateways.
Features like customizable trial periods increase revenue and improve customer retention,
Top-tier reporting and analytics tools help businesses track key metrics such as churn rate and a variety of aspects of customer behavior,
Simplified subscription management helps teams efficiently manage the growing list of subscribers they'll earn as their business grows.
#13 Zoho Workdrive – The best integration for managing files
Zoho Workdrive helps businesses of all sizes manage cloud-based file storage. Users can store and share files securely, collaborate on documents in rea time, and access their files from anywhere with an internet connection. Zoho Workdrive also offers features such as version control, file locking, and granular access control to ensure data security and privacy.
Secure file management lets your team rest easy knowing their files can be stored and shared securely,
A centralized platform for sharing files, collaborating and communicating will boost the efficiency of your team and get you that much closer to reaching your goals,
Seamless integration with other Zoho apps helps users streamline workflows and automate repetitive processes across a wide range of departments.
A final word
What did you find in this article?
What exactly is Zoho CRM?
Zoho CRM is a comprehensive customer relationship management platform that helps businesses of all sizes in the development, maintenance, and optimization of customer relationships. Lead management, sales forecasting, customer segmentation, and automated marketing are just a few of the many available features.
What are the advantages of utilizing Zoho CRM?
Zoho CRM provides businesses with an easy-to-use interface and a variety of features that aid in the management of customers. It'll help you develop stronger customer relationships, increase your sales, and enhancement your customer service. Furthermore, Zoho CRM is highly customizable and can be tailored to the specific needs of a business. Read about benefits of connecting your VoIP system to a CRM tool.
What is the price of Zoho CRM?
Zoho CRM has a variety of pricing plans based on the size of your business and the features you require. The basic plan costs $12 per user per month, while the enterprise plan costs $45 per user per month. A free version is also available for businesses with fewer than 10 users.