Bossta era resultat med det intuitiva alternativet till Avaya OneCloud
Håll takten med den moderna världen av kundjtänst. Testa CloudTalk GRATIS med vår 14 dagars provperiod. Utforska budgetvänliga alternativ för företag i alla storlekar.
Intuitive interface for every call center task
No credit card required
Ansträngningslöst arbetsflöde med våra automatiseringsfunktioner
30+ CRM- och helpdeskintegrationer
Smart analys för datadrivna beslut
2500+ callcenter och telefonisystem som drivs av CloudTalk
Träd in i världen av modern callcentermjukvara
och kontor i molnet
CloudTalk är här för att göra ert liv enklare. Vi bryr oss om er övergripande upplevelse. Från konfiguration till dagliga uppgifter.
CloudTalk vs. Avaya OneCloud
Free trial

Test CloudTalk's

user-friendly interface during a 14-day FREE trial

Avaya OneCloud does

not offer a free trial or free version

Pricing

CloudTalk starts at

25$ per user/per month

billed annually with numerous features to support the overall customer experience.

Upon request.

Based on the type of experience you want to deliver (digital, or voice).

Dialing feature

CloudTalk offers several smart features like

predictive dialer, power dialer, or smart dialer.

Take a closer look and choose the right one.

Avaya OneCloud offers some AI features and intelligent routing. But the

call queue or any type of dialer tools are missing.

Call forwarding / warm transfer

Automatically forwards calls to external phone numbers when your agents are busy. The warm transfer also allows you to

redirect a call to another agent.

With the

opportunity to speak with the customer first.

When receiving a call, Avaya forwards it to a physical phone, VoIP, cell phone, or voicemail.
Call distribution

The ACD (automatic call distribution) feature makes sure that

all inbound calls are directed to the most qualified agent

, based on available data. It works best with IVR, calls queuing, and business hours.

Offers you the call flow configuration, which allows setting a specific route for incoming inbound calls.
Call recording

Once the call ends, an

audio recording is automatically saved

in the client's contact details, call history, and statistics. You can listen to any call

directly from your internet browser anywhere

, and on any device.

Call recording feature available in Voicemail Pro. It allows the automatic/manual recording of calls for a variety of applications.
Conference calls

Invite your colleagues or external number users to a conference call. CloudTalk allows you to make not

not only audio but also video conference calls.

Integrates with several integrations which support conference calling.
Voicemail drops
Record and save your own voicemail messages. This pre-recorded message will then automatically play, allowing the agent to move on to the next call.
You can only divide calls into several groups by your needs.
Internal calls

Each user, agent, caller queue or department has their own personalized number or extension. This will allow you to

reach anyone in your company or seamlessly route a call to a different agent.

Internal communication is managed with converged communications.

Jämförelsedata baseras på en analys från Q4, 2021.
---
---
Achieve great things with the phone system that has it all
CloudTalk är här för att hjälpa er uppnå dom.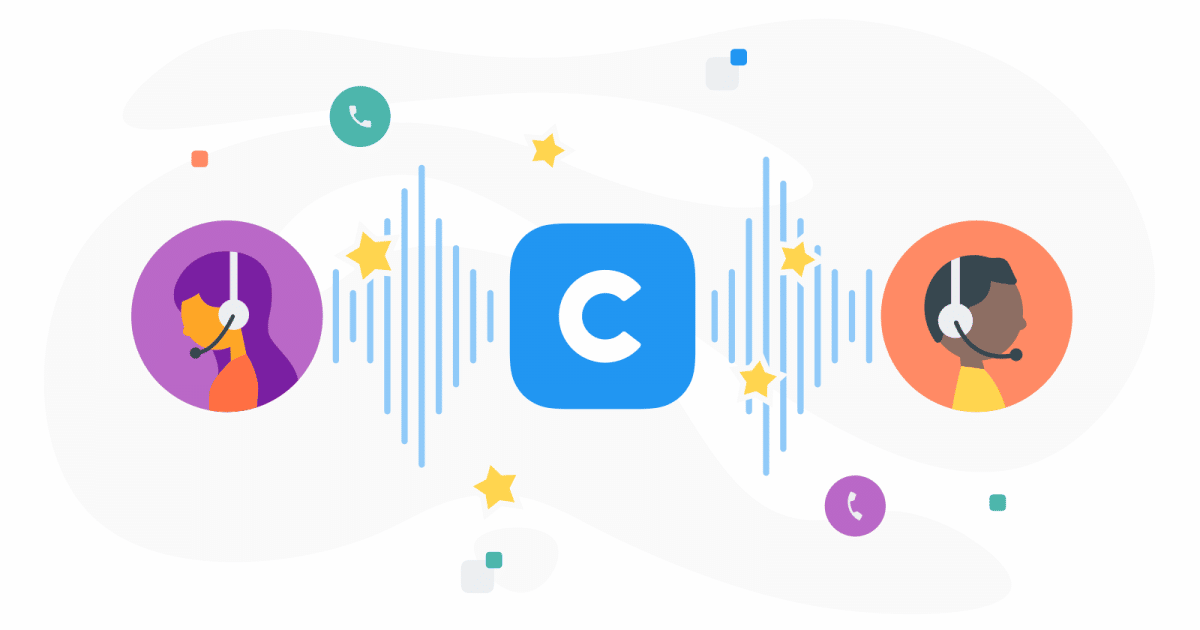 Samtalskvalitet garanterat med global serverinfrastruktur
Say goodbye to disrupted audio, and dropped calls. At CloudTak, high call quality is essential for us. Therefore we are securing your calls with a globally distributed server with strong connections. No need to worry about interrupted or dropped calls. Live call quality monitoring changes the call route in real time when there is a risk of deterioration.
Användarvänlig kontrollpanel med realtidsdata
Nyckelbeslut görs klartänkt och baseras på data. Få tillgång till en smidig och direkt kontrollpanel som innehåller allt som händer i ert molncallcenter. Sätt på skrivbordsnotifikationer för att omedelbart veta vem som ringer.
Agil samtalsdirigering för att förbättra agenternas effektivitet
Designa ert egna samtalsflöde med CloudTalk. Använd en funktion för varm vidarekoppling och för över samtal till andra agenter. Bjud in en tredje person att gå med i samtalet med en funktion för 3-vägssamtal. Behövs mer? Automatisk samtalsdistribution tar han om alla inkommande samtal och dirigerar era kunder till den lämpligaste agenten.
Integrationer ökar produktiviteten och effektiviteten. Vi erbjuder 30+ av dom
---
Smidig konfiguration med ett fingerknäpp
Ibland finns det ingen tid att slösa. Särskilt när det kommer till affärer. Konfigurationen av CloudTalk är enkel och kan slutföras inom 5 minuter. Garanterat. Gör det själv med vår steg-för-steg Onboardingportal eller ta hjälp från vår dedikerade ansvariga onboardingsupport.
---
Möt CloudTalks gränssnitt.
Enkelt att använda, med flexibel funktionalitet.
---
Förbättra samtalsdirigering genom att optimera affärsregler
Med er knappvalsmeny och ert samtalsdirigeringssystem på plats så kan ni börja konfigurera en samtalsdirigeringsstrategi för att uppnå specifika affärssyften. Behandla högvärdekunderna med extra omsorg. Ge dom VIP-status. Detta ser till så att de alltid har prioritet för att hoppa förbi kön.
Tips: Förbättra nöjdhetsbetygen genom att dirigera uppringaren till agenten som kunden redan känner.
Skaffa mobilappen för iPhone och Android
Med CloudTalk Go kan du hålla kontakten med dina kunder varifrån som helst. Den nyaster versionen av mobilappen erbjuder alla nyckelfunktioner och ett uppdaterat, användarvänligt gränssnitt.
Stärk ditt team med ett modernt tillvägagångssätt. Idag.
Have a question you need answered?
If you have any questions regarding CloudTalk Coverage or the phone numbers, please get in touch at
How does free trial work?
Simply send us your contact information and we will send you access to a free CloudTalk trial with no strings attached. You can immediately start making phone calls with CloudTalk.
What are your outbound call prices?
Each package includes one standard local or toll-free number for free. Prices of outbound calls vary, please contact us for more details.
Who is an user?
Users work for your company and communicate with your existing and potential clients. You can add or remove users in just a few clicks anytime you need. As a user you can imagine your agent, supervisor, analyst, administrator etc.
Can I change my subscription plan anytime?
Plans billed annually can only upgrade to a higher tier plan (e.g. From Essential to Expert). It's not possible to downgrade on annual billing.
Can I use CloudTalk for more activities?
Definitely. CloudTalk can be used in many different ways, be it customer support, contact center, virtual phone system or active call center. Our solution is perfect for companies operating several e-commerce at the same time in need of separate customer support for each e-commerce.
What about data safety?
The safety of your data is our topmost priority. CloudTalk uses third-party data centers with industry-standard certifications (Tier III+ or IV, ISO 27001, PCI-DSS). All facilities include physical protection. Interface is accessed through an encrypted SSL connection. You can read more at our page dedicated to 
Security
.