| 8 Apr 2020
Customer Experience - Service & Support
5 Ways to Turn Customers Into Your Biggest Advocates
Here's a fact: No matter how great your product is, it's of no use if your target consumers are clueless about the mere existence of your brand. This is exactly where 'branding' steps in and helps you make a lasting impression.
Learn how to provide excellent customer service
As a brand, you'll do everything to stay on the top. You'll leverage all possible branding strategies, right from advertising to social sharing to enhance your brand's visibility. However, there are chances that these tactics can prove lacklustre for the business.
Why? It's simply because contemporary consumers don't buy the idea of hardcore marketing techniques adopted by most businesses today. On the contrary, they immensely value the words and feedback coming out directly from other consumers. There are various studies and surveys to second this.
According to a study, almost 95% of buyers go through customer reviews before making a purchase.
Another study carried out by Nielson denoted that 84% of consumers pay heed to what their family, friends, and companions recommend them.
These data stress the importance of 'word-of-mouth marketing' for every business. That is why it is a great idea to add a brand advocacy strategy to your marketing plan. To ensure brand advocacy, you need to exercise customer advocacy in your organization.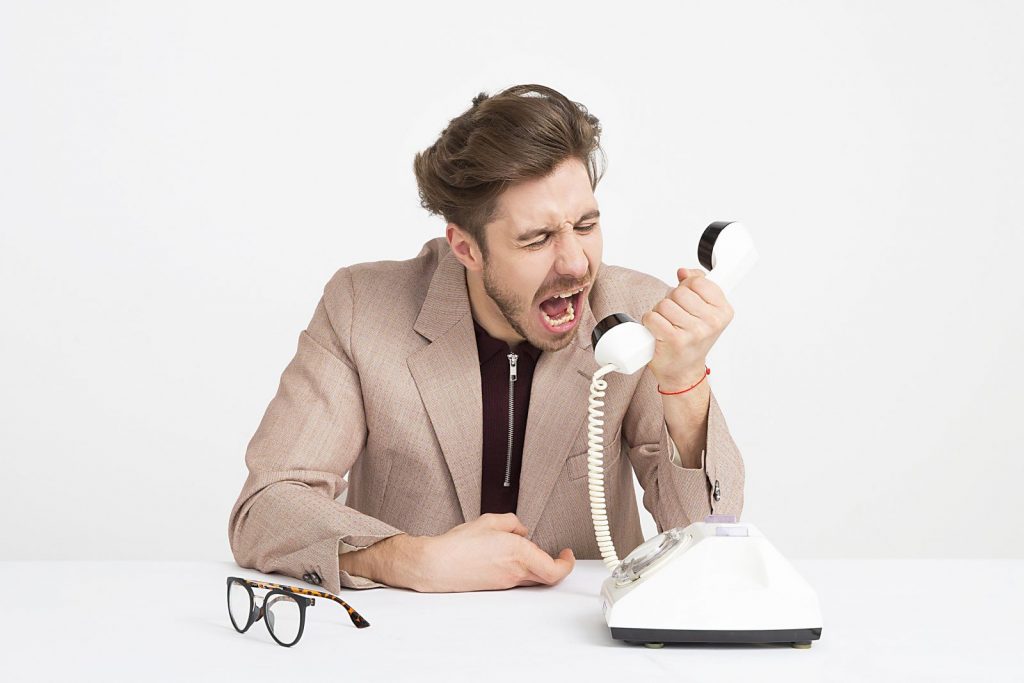 Now, it is evident that a few questions might pop up:
What is brand advocacy?
What is customer advocacy?
Why are they even important?
Simply put, customer advocacy is a customer service strategy that ensures customer happiness by fulfilling their needs and supplying best to them. On the other hand, brand advocacy is the process in which your existing customers recommend your company to others and help elevate your brand in the eyes of prospective consumers.
There are various ways to help you increase your customer base or attract new audiences. Moreover, PR Outreach is still a robust way to build connections and increase brand awareness through media courage.
But role of brand advocacy in creating brand awareness and in acquiring new customers is simply unmatchable. Hope this helped to answer your question pertaining to what is customer advocacy.
Now, let's move ahead and look at 5 ways in which you can convert your customers into an army of brand advocates.
1. Offer top-notch customer service
Converting a customer to a brand advocate isn't a walk in the park. You need to go the extra mile to win customers and keep them for life. Plus, you need to offer extraordinary services to ensure your customers don't hesitate to market your products/services for you.
According to a study by Gladly, around 92% of customers would stop purchasing from a business after 3 or fewer bad customer service experiences.
There are plenty of ways you can take advantage of in 2020 to improve your customer support. Learn how to get your customer support ready for 2020.
Whenever shoppers choose to do business with a brand, they expect high-quality service. If the quality of your service deteriorates at any single point or they find another brand offering services better than that of yours, they'll immediately switch. Therefore, it becomes all the more important for you to focus on customer advocacy.
To ensure top-notch services, you should:
Offer regular training sessions for your team members
Be honest to the customers and make them feel special
Listen to the customers, treat them respectfully and give them assurance
Solve customer issues promptly and effectively
Aim at creating more 'wow' moments for customers
These steps will surely create happy customers, who might turn into brand advocates.
2. Exploit multiple channels to serve customers
In today's fast-paced and busy world, everyone prefers to get things done on the move. In such a scenario, you can gratify your customers by allowing them to reach out to you via different channels.
You should offer them multiple options to connect including emails, text messages, phone calls, video calls, live chat, social media or chat via apps, even create QR codes for integrating online touchpoints with offline sources. Out of these, live chat is the most effective method that can address all doubts of customers in real-time and on the go.
Live chat allows customers to clarify their doubts that might arise in the middle of a purchase. Hence, it enhances sales. Furthermore, live chat ensures speedy resolution of customers' issues.
You can exploit customer service software life Proprofs Help Desk to take customer service to another level. The software comes with features like live chat, shared inboxes, knowledge base and smart reports. The software claims to reduce customer support tickets by up to 80%.
3. Create customer loyalty programs and rewarding system
Every business should stress on customer retention as the cost of retaining an existing customer is five times less than that of acquiring new customers. To retain the customers, you need to build customer loyalty.
Brands with most loyal customers are the most successful and even studies support this. According to a report, 73% of customers who hold loyalty cards would recommend the brand.
You can run loyalty programs wherein you'll reward your existing customers for their purchase. You can give them points for their purchase, which can be converted to discounts on the next purchase. You can also offer exclusive deals and extra benefits to your loyal customers.
The rewarding system can also be used to win back unhappy customers. For this, you can solve customers' issues calmly and then offer them a reward to make up for any sort of inconvenience faced. This will surely give them a great reason to market your brand like true brand advocates.
4. Make customer advocacy a part of your business model
As stated earlier, you should not just satisfy your customers but you should aim at customer happiness. When you keep your customers at priority, they keep your brand on priority while recommending to others.
You should ensure that it's easy for customers to do business with you. For this, you should test your platform and find out how easy or difficult it is to place an order. Find out the average time at which orders are placed and payments are processed. Also, you should gauge the effectiveness of your team and customer experience success.
Once you've analyzed everything, you should aim at removing barriers. With this step, you can ensure that it's easy for customers to do business with you. And, customers would surely advocate your brand for its seamless experience.
5. Seek feedback and implement them
To keep the customers happy, you should know what bothers them the most and what they expect from you. For this, it is essential to seek feedback from them.
Call centers can be infamous for the quality of services they provide. To evaluate it, you need to take into consideration quite a few factors.
You can carry out regular customer surveys to take feedback from customers. It also gives them the impression that you are serious about customer service. You can exploit various survey tools to collect information.
However, collecting feedback is not enough. You need to translate customer recommendations into action. By doing so, you'll gratify your customers and they'll surely advocate your brand.
Final Thought!
I hope these steps will help you build a better brand that does not necessarily have to spend millions of dollars on marketing campaigns. Hope you were able to understand what is customer advocacy and how you can convert your existing customers into an army of brand advocates.
You can implement the above-mentioned steps in your organization and witness the magic of brand advocacy unfold in its true sense.
Author Bio
Dwayne Charrington is a technical writer currently associated with ProProfs Help Desk. He possesses hands-on experience in writing for the customer service industry. Dwayne is insightful when it comes to industrial challenges, emerging customer service trends, and how businesses overcome related challenges.
Dwayne likes drawing connections between different industries and entities while designing his blogs.