| 1 Jan 2023
Call Center - Sales
Does cold calling really work for B2B businesses in 2023?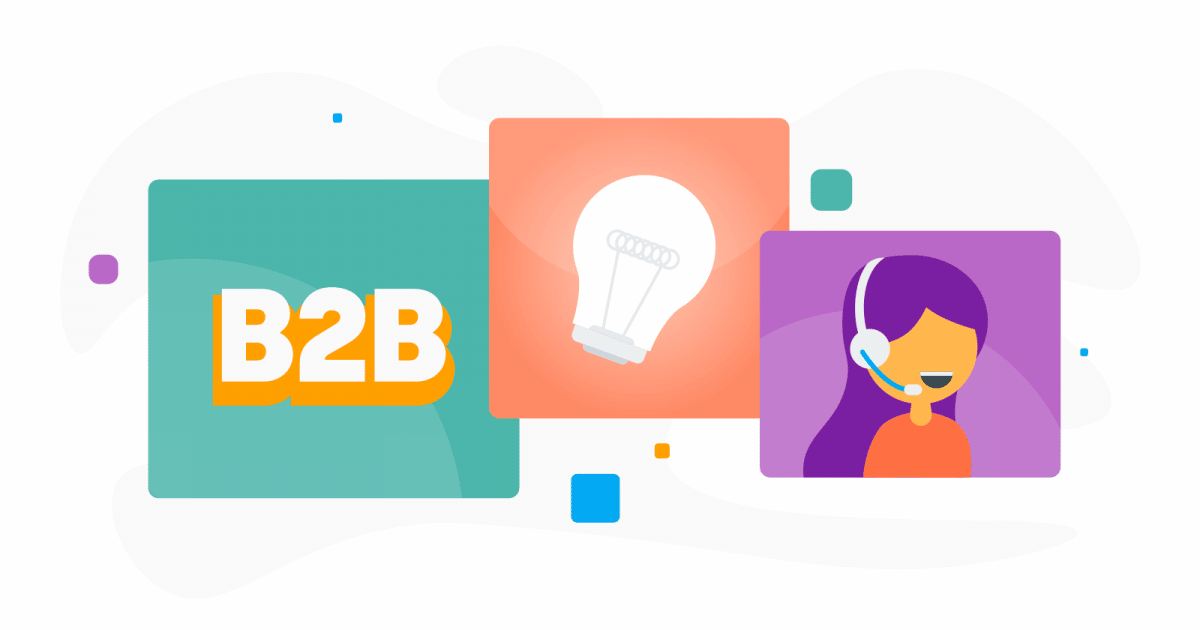 Contrary to what you might think, B2B cold calling is very much alive. In a world where remote teams have become the norm, cold calling is making a revival. But, without the right skill set, you'll fail to get through to the decision-makers you need.
This will leave you endlessly dialing numbers, only to be left speaking to a voicemail. If you truly want to make an impact with your B2B cold calls, read on to discover why B2B cold calling is still worthwhile and the top tactics to improve your success.
What is cold calling?
Simply put, cold calling is the process of trying to sell to a prospect who hasn't previously reached out to your brand or salesperson before.
Prior to the call, potential prospects have shown no interest in purchasing the product or service.
This contrasts with warm selling, where prospects may have signed up for a free trial, filled in a lead capture form, or downloaded a guide.
No doubt, cold calling sounds tough. With no customer information to open the sales pitch, sales reps have to quickly find a way to connect with customers to try and initiate a sale.
That doesn't mean that cold calling is a thing of the past, however. In fact, 82% of buyers will still accept meetings with sellers who proactively reach out.
In this sense, it's not cold outreach that's the issue. It's how you do it.
Increase your sales result with these cold-calling templates
Why is cold calling more successful for B2B than B2C?
Recently, 40% of US B2B (business-to-business) sales teams have transitioned to contactless sales. This means no more face-to-face selling.
Now sales teams are selling exclusively via phone and video conferencing.
Under this new model, 57% of B2B sales professionals are planning on making more sales phone calls, with 39% planning to leverage more cold outreach in this process.
But why does B2B cold calling work better than B2C cold calling?
The main difference between B2B and B2C (business-to-customer) selling lies in the decision-making trigger.
Many B2C sales are made based on emotion.
In B2C sales, the salesperson knows little to nothing about the person they're contacting. This makes it near-to-impossible to guess their problems.
In this respect, salespeople can't use a problem-solving tact. Instead, they try to sell individual customers on the emotion they'll feel if they buy. The aim is to capitalize on impulse buying behavior.
The results of this are hugely hit-and-miss.
What's more, there's never a right time to call individual customers. If you call in the day, they're at work. If you call in the evening or at the weekend, they're busy with family or relaxing from work. They don't have time to hear a sales pitch or simply don't want to.
Conversely, B2B sales are based on rationale — will this product solve the problem our business is having, and do we have the budget to buy it?
When a B2B salesperson calls a company, they have the opportunity to build a personalized pitch beforehand.
By researching the company, the sales rep has a fighting chance of working out what problems they may be having.
This makes it easier to secure the next steps in the initial cold call, as sales reps only need to convince the B2B customer that they can solve their problems within budget.
8 top tips to improve B2B cold calling
Not only is B2B cold calling very much alive, but it's also making a comeback.
This means it's more important than ever to brush up on your cold-calling skills to increase conversions with the first knock at the door.
#1 Research your prospects
The reason B2B cold calling is a little easier than B2C is that you can carry out preliminary research beforehand.
While you may not be able to get to the heart of a company's internal issues, you will be able to research the company to determine if your product is a good fit.
This is why 74% of B2B salespeople use LinkedIn to research a prospect before calling.
Use this preparatory research to work out what the company does and it's overall brand identity. This will help you to map out the kinds of problems they may have that your products could solve.
Also use this time to work out who is the key decision-maker you need to speak to.
#2 Increase your number of calls
It's no secret that cold callers experience a high number of rejections every day. To combat these rejections, you'll need to increase your call volume.
Studies show that to be successful, each outbound sales rep should make at least 60 calls per day.
For best results, sales reps should average 60 calls per day. B2B Tech reps typically achieve half of that.
Despite this, the average, B2B tech salesperson only manages to call around 35 people per day. This halves their chance of a successful call.
#3 Time your calls right
As the old adage says, timing is everything.
In fact, 76% of sales reps say that having the skill to engage the prospect at just the right time will have a significant impact on the chance of a conversion.
This is especially true in B2B sales since workers are busy at certain times of the day, and therefore, unavailable.
For example, it's obvious that it's not smart to call B2B prospects around lunchtime since they won't be at their desk. But, what time is best?
The best time to make sales calls is between 10 and 11.30am, and then again at 1.30pm. This is after the morning rush and as soon as people get back from lunch.
#4 Anticipate the customer's needs
As noted above, it's wise to put in a little preliminary research to get a basic understanding of the firm you're calling. This is one way to try and anticipate a customer's needs.
You can also look to the wider global perspective to put your leads in context.
88% of sales reps say that it's important to anticipate the customer's need in the current economic climate.
That's why high sales performers are more likely to monitor the local and national news than lower sales performers.
Another way to anticipate needs is to look for slightly warmer leads. These are the prospects who may have communicated with your company in the past.
High performers are more likely to consider the customer's previous communication with their company than low sales performers.
This doesn't mean you need to look for companies that have reached out.
Instead, try using Google Analytics or a paid-for tool, like Leadfeeder, to see who is visiting your website. You may find that some of your cold calling list has hit your website in the past, allowing you to prioritize these leads first.
You can use these tools to identify the pages that these companies were looking at.
That way, when you place your cold call, you can anticipate their needs based on the B2B content that they were browsing.
#5 Open the conversation with an email
When you call someone directly, you run the risk of catching them at a bad time.
Instead, try cold email outreach since it's far less intrusive.
With a cleverly positioned email campaign, you could reach out to your prospects and invite them to a meeting at a time that suits them.
Plus, it's far easier to grow your email list than to find working phone numbers. Plenty of Chrome extensions, like reply.io, will scrape email data from LinkedIn profiles. Then you can automate the whole outreach process through any cold email software.
Bear in mind that the most sales emails are opened at 3pm. If you want to increase open rates, avoid the morning and shoot late afternoon instead.
#6 Keep it brief
Your initial B2B sales call is unlikely to be your last with that firm.
The aim of this call isn't likely to be a full sale, but to pique interest and move the customer further down the sales funnel.
This could be toward a demo of your product or to a future call with decision-makers.
Either way, keep this initial cold call brief. After all, you've interrupted someone's day without permission.
Figures show that the sales calls that most often result in demo are less than 15 minutes long — 14.3 minutes to be precise.
Any longer than this, and the demo conversion rate swiftly drops off.
#7 Know when to speak
The best sales reps use silence to their advantage, but they don't let it dominate the conversation.
In fact, the best cold calls have silent periods for no more than 8-10% of the conversation.
But that's not all.
You don't want your phone calls to come across as a never-ending monologue. Keep your periods of uninterrupted speech to a minimum — let the prospect talk.
Research shows that the most effective sales reps speak for no longer than 12 seconds before letting the customer interrupt.
#8 Let them come to you
The alternative to cold calling, is to encourage inbound enquiries.
Encourage potential customers to call by making the process feel more comfortable.
Look at this treatment center in Philadelphia, for example.
By promising confidentiality, the company encourages customers to feel confident about calling.
Another way to inspire confidence in inbound callers is to talk them through the call process.
Check out how this addiction care service does this.
By clicking the 'Who Answers' button, prospective callers can learn how the helpline works so they're less frightened to call.
Conclusion
B2B cold calling is making a comeback, thanks to remote teams. This is because cold calling truly works for B2B businesses in 2023.
Remember, timing is everything. It's not just when you place your cold call or email but also for how long you speak on the phone and when you use periods of silence.
If you need more help brushing up on your cold-calling skills, get in touch with the experts at Cloudtalk.
About the Author
Vikas Kalwani is a product-led growth hacker and B2B Marketing Specialist skilled in SEO, Content Marketing, and Social Media Marketing. He is a mentor at 500 startups and Newchip Accelerator. You can connect with him on LinkedIn.