Improve customer satisfaction with Call Monitoring Software from CloudTalk
Increase the quality of your customer interactions with Call whispering
Boost sales result by delivering better service
Enhance customer support team performance by in-depth training
2,500+ call centers and phone systems powered by CloudTalk and counting
Monitor your calls in the most suitable way
CloudTalk allows you to easily monitor agent performance and ensure
that your company quality standards are being met.
Listen without interrupting an agent/caller
Live call listening happens without the knowledge of both agent and caller. All they need to do is to click on "listen to call" next to the agent's name. Passive call listening can be used to evaluate an agent's performance during a call, take notes, and provide feedback to agents later.
Whisper information only to an agent
Don't put your calls on hold when you need an additional assistance. With Call whispering, you can use the "raise the hand" feature and invite your supervisor to join the call. Using call whisper to solve a case immediately is a great way to boost your customer satisfaction rate.
Drop-in on live calls
Having a difficult time with the caller? Turn your call into a 3-way conversation. The Call bragging feature allows a manager or superior to lend a hand to an agent by directly joining a call whenever the need arises. Thanks to this feature, the manager is able to easily deescalate the situation by taking the call from the agent.
If you don't need to monitor calls in real-time, another great way is to use the Call Recording feature. You simply click on the Play button in the customer's contact detail, in the call history or call statistics, and choose the call you want to listen to.
---
Train your agents to excellence
Increase agents' efficiency and performance level.
Help them handle difficult situations like customer complaints with a charm.
Identify communication problems between agents and callers by listening to a recording and how exactly clients respond to specific phrases spoken by agents or their general speech. Pinpoint what they could work on to provide better customer service in the future (tone of voice, speed, clarity, etc.).
Quality training of new agents during their training. New agents can listen to both examples of exceptional phone calls made by their colleagues (to learn the best call answering practices) and poor quality ones (to point out what went wrong during them).
Keep call records for recovering specific details later. considering how many calls your agents make or receive every day, it's impossible for them to remember every detail of each call. Call recordings allow managers and agents to quickly lookup call details (by listening to them or checking transcripts) whenever necessary.
---
Who benefits the most from call monitoring?
The faster the problem is solved, the happier the customer. Skilled agents are ready to handle really tense situations and help upset customers solve their issues. Remember, that 89% of consumers are more likely to make another purchase after a positive customer service experience.
Having skilled agents is the essence of an excellent customer experience. Based on previous customer interactions, agents can develop their skills and improve the quality of your call center services. By accessing call recordings directly in CloudTalk, they can also get more insight into unique customer needs.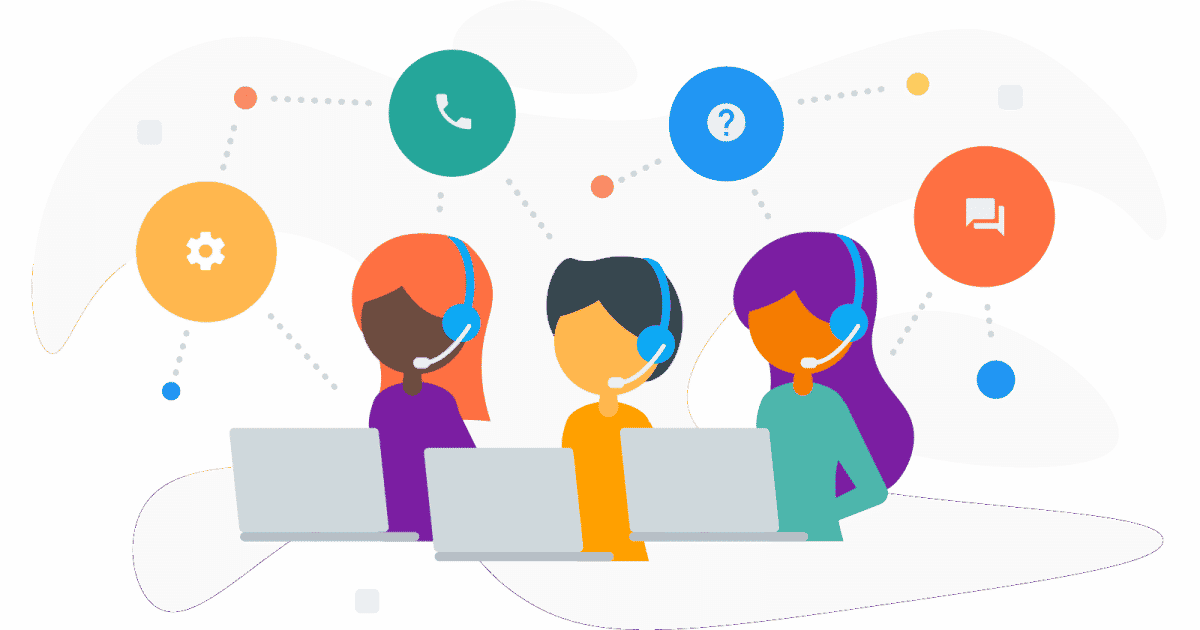 Call center managers
The main goal of the call canter managers is to ensure that company quality standards are being met. CloudTalk allows you to easily monitor agent performance and provides you with a detailed understanding of your clients' thinking and needs. Analyzing call recordings can help you achieve just that.
---
Have a question you need answered?
If you have any questions regarding CloudTalk Coverage or the phone numbers, please get in touch at
How does the free trial work?
Simply send us your contact information, and we will send you access to a free CloudTalk trial with no strings attached. You can immediately start making phone calls with CloudTalk.
What are your outbound call prices?
Each package includes one standard local or toll-free number for free. Prices of outbound calls vary, please contact us for more details.
Users work for your company and communicate with your existing and potential clients. You can add or remove users in just a few clicks anytime you need. As a user, you can imagine your agent, supervisor, analyst, administrator, etc.
Can I change my subscription plan anytime?
Plans billed annually can only upgrade to a higher tier plan (e.g., From Essential to Expert). It's not possible to downgrade annual billing.
Can I use CloudTalk for more activities?
Definitely. CloudTalk can be used in many different ways, be it customer support, contact center, virtual phone system, or active call center. Our solution is perfect for companies operating several e-commerce at the same time in need of separate customer support for each e-commerce.
The safety of your data is our topmost priority. CloudTalk uses third-party data centers with industry-standard certifications (Tier III+ or IV, ISO 27001, PCI-DSS). All facilities include physical protection. The interface is accessed through an encrypted SSL connection. You can read more on our page dedicated to Security.