| 23 May 2019
Automation - Technical
Complex guide through call center automation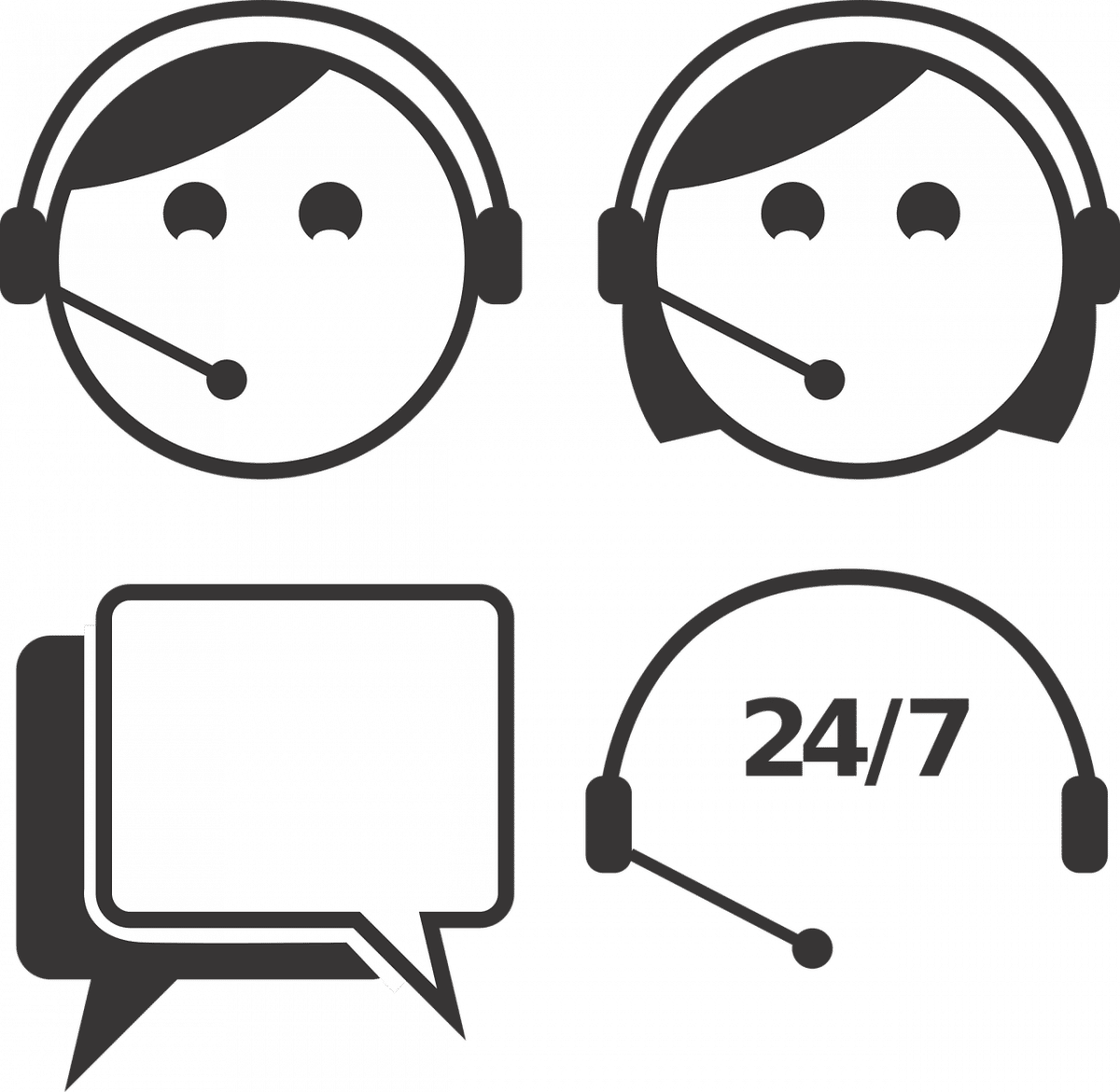 Technology moves miles forward year by year. Progress in AI, machine learning, and automation changes the way many industries work, including customer service. Due to that, a lot of routine tasks are no longer in the hands of support agents, leaving them with time to focus solely on challenging, complex issues. In other words, automation makes customer service much more efficient.
Learn about the best cloud contact center tools
What is call center automation
We can define call center automation as a process that helps to navigate a huge amount of customer service data through algorithms without a need for human interference. It saves a lot of time for agents, mainly in large companies, and improves first call resolution (FCR).
Call center automation makes it as well easier to use many different systems by integrating them into a single tool. Instead of having to constantly switch between them, you can see all data in a single, user-friendly system.
The combination of automation and artificial intelligence has also allowed for the establishment of an intelligent IVR, a tool that helps call centers handle many inbound calls. That would otherwise be impossible. According to Cognity, applying voice AI and automated inbound call handling systems can reduce call center costs by 40 %.
3 key aspects call center automation shouldn't lack:
#1 Omnichannel Opportunity: Call center automation works with multiple platforms. It can handle phone calls, emails, text messages, internal knowledge databases, social media or website chatbots, etc. Be sure you make good use of it on each platform where you are active.
#2 Natural expression: Automatized robots need to handle human interactions smoothly, giving your customer a feeling of natural conversation. In other words, the robot's communication skills need to be as close to humans as possible, in written as well as in a spoken manner.
#3 Language flexibility: Each customer communicates a bit differently. They use specific expressions, different ways of pronunciation, and a variety of accents. Automation software needs to accommodate and perfectly handle each type of communication.
Benefits of call center automation
Why is call center automation a necessity? It takes your business a step closer to an exceptional customer service experience. For example, by shortening waiting time or preventing unnecessarily long agent-customer interactions.
What's more, customer experience-led companies may experience 1,9 times higher return on spend, 1.9 times higher order value, 1.7 times higher customer retention, and 1.6 times higher brand awareness.
Here are the main benefits of call center automation:
Efficiency
One of the greatest benefits of automation is faster resolution time. Virtual agents can search through data in seconds and work 24/7, all year long, which allows them to solve problems constantly. From a business point of view, a crucial plus is reducing average handling time, also known as AHT.
It represents the average time that agents spend handling a case. Human agents' AHT is usually somewhere in between 240 to 600 seconds. Call center automation can reduce it by several tens of seconds. Even this seemingly negligible amount of time significantly helps with achieving your KPI's.
Check these 3 examples of how automation may impact AHT:
Automate verification and identification process: minus 30 seconds
Intent recognition and optimized routing: minus 15 seconds
Backend integration for issue handling: around 20 % of calls are handled autonomously.
Eliminating repetitive tasks:
Call center automation is not here to completely replace human agents. It is here to cooperate with them, making their everyday job easier. When the empathy of a human and the effectiveness of a robot connect, there goes your perfect call center concept. Why?
Automation motivates your employees to work more efficiently by eliminating repetitive tasks from their everyday routine. While robots take care of simple, well-defined tasks, your agents have more time to handle inquiries that require empathy and complex troubleshooting.
Therefore, while robots take care of questions about basic features or simple requests, your human agents have space to focus on real challenges.
Automation can also help with handling internal tasks, such as collecting customer information, entering data into CRM, creating tickets, scheduling calls, etc.
Increasing customer satisfaction:
According to the Forester report, around 3 out of 4 customers claim that valuing their time is the most important benefit that a company can do to provide them with good online customer service. Offering an effective support experience via call center automation is a great way to do so. Thanks to natural language processing and other smart features, customers' questions can be solved within seconds. It, therefore, eliminates a waiting time, allowing to speed up the interaction.
Call center automation can also sort all relevant information about specific customers, such as data and inquiry categories, and transfer the request to the most qualified agent for the specific topic.
Contact center automation trends
Nowadays, there are a lot of call center automation interactions available. We put together several most relevant, powerful trends that you shouldn't overlook.
#1 Automated Interactions
It covers all kinds of self-service tools that are directly facing customers, such as chatbots or IVR. Chatbots can also proactively initiate a conversation with website visitors, offering them help.
Not only do these automation processes reduce solving time, but they also offer 24/7 services and save money by lowering the need for human-to-human interaction. It really pays off, since around ¾ of millennials nowadays prefer automated services before interactions with people.
Benefits overview:
Offering 24/7 service
Saving time by fast data search
Cheaper solution due to reducing a need for more agents
Automated Information popularity grows
#2 Workflow Automation
Workflow Automation is all about taking a big amount of repetitive tasks from agents' shoulders, as we mentioned before. Allowing automation to handle these tasks saves a significant amount of agents' time and energy. Therefore, productivity grows and mistakes are reduced.
Call center automation software may take over processes such as locating information, switching between applications, covering multiple channels, collecting and storing data, or even handling follow-ups with leads. It is also capable of dealing with invoices or sending follow-up emails and text messages that contain, for example, a survey to rate your agent's performance or any kind of information requested by the client – conversation transcriptions, purchase history, etc.
Benefits overview:
Saving time by handling repetitive tasks
Giving agents space to concentrate on more complex tasks
Maintaining work-life balance by reducing certain responsibilities
Reducing mistakes and boosting productivity
#3 Sales Automation
This form of automation is a bit more specific, concentrating on marketing and sales tasks. Basically, Sales Automation is something like a virtual marketer – an integral part of sales efforts, automating and simplifying all tasks relevant to closing deals and making a profit. Sales Automation can even shorten the sales cycle process.
It can take care of onboarding and executing customer call center campaigns or fast-collect important data for offering a tailored customer experience. Sales Automation may also effectively handle sending personalized email offers, information about new products and services, updates of purchase delivery, etc.
Therefore, once again, it saves agents time by handling some of their tasks.
Benefits overview:
Collecting large amounts of useful customer data
Helping with sales cycle by automating and simplifying tasks
Saving time and money due to much faster task execution
Relieving agents from repetitive tasks
Check out how you can improve calling with Sales Dialer Software:
#4 Automated Agent Guidance
The job of an agent, in many cases, isn't easy. They need to keep a lot of things in mind, such as specific technical information, sales-related safety regulations, etc. And let's face it, no one can remember everything, not even the most exceptional agents. That is where, once again, human-robot cooperation comes in handy.
Automated Agent Guidance provides real-time assistance, helping agents in specific situations while they interact with customers. For example, reminding them of all rules or regulations and advising in necessary troubleshooting steps. It may come in the form of a chatbot, scripts, visual mapping, etc.
Smart AI automation systems are capable of reading situations and using language processing or sentiment analysis. Based on findings, agents receive personalized guidance, based on a specific situation and inquiry.
Automated Agent Guidance also eliminates the need for human agent advisors.
Benefits overview:
Provide real-time guidance for agents
Educating agents
Reassuring accuracy of all provided information
Eliminating a need of a human agent assistance
Conclusion
Call center automation, or a process of automating certain aspects of workflow, is not here to completely replace support agents. It is here to cooperate – by taking over repetitive daily tasks and helping with all sorts of processes. Automation can save money as well as a significant amount of time, boost efficiency, customer satisfaction, and employees morale. Agents can concentrate only on complex, challenging tasks instead of day-to-day banalities.
There are four main trends in call center automation processes. Automated Interactionsanswer well-specified questions instead of a human agent, providing 24/7 customer service. Workflow Automation takes over some of the standard daily tasks that agents would otherwise have to deal with themselves, such as sending follow-up messages.
Sales Automation serves as an electronic marketer, helping to boost sales by collecting information, personalized offers, etc. And finally, Automated Agent Guidance is here to offer guidance for difficult cases, relieving the need for human advisors.