Tomar decisiones clave en tiempo real con la alternativa a Cloudcall
Aumenta el rendimiento de tu centro de llamadas y la satisfacción de tus clientes vigilando todo lo que ocurre en tu centro de contacto. Explora CloudTalk, la mejor alternativa a Cloudcall para las medianas empresas.
Panel de datos en tiempo real e informes detallados para tomar decisiones basadas en datos
Cumplimiento de STIR/Shaken para asegurarte de que tus llamadas son a prueba de robos
Conferencias de audio y vídeo con contactos internos y externos
Multitud de funciones inteligentes, diseñado para ser fácil de usar
Haz crecer tu negocio con CloudTalk
CloudTalk vs. Cloudcall
| | | |
| --- | --- | --- |
| Pricing | Plans start at $25 per user/ month with features according to your needs, billed annually. Offers tailor-made options. Unlimited calls. | Starts at $15/user per month for 2 000 minutes and without key features, such as Voicemail, SMS, or Callback. Setup fees may apply. |
| Free trial | 14-days free trial with full onboarding. No credit card is required. | Offers a free trial but doesn't state for how long. |
| Real-time dashboard | In a user-friendly and intuitive CloudTalk interface, all available metrics are displayed in a separate Real-time Dashboard tab. | Available only as a web application. |
| Agents status | The agent status feature enables your agents to set up their availability. Managers can check the status of each agent easily and in real time. | Does not offer to display Agent status. |
| Real-time notification | When a call comes in, we automatically alert you with a notification, so you instantly know who is calling. | Does not offer real-time notifications. |
| Statistics and analytics | CloudTalk offers deep call center analytics for data-driven decisions. For example, call monitoring, agent reporting, emotional analytics, and custom reporting. | Allows you to monitor team's activity and to build data dashboard. |
| Voicemail | Create personalized greetings or group voicemail messages. If the caller leaves a voicemail, you can listen to it directly from the internet browser, anywhere and anytime. Voicemail drop feature also available. | Offers only voicemail-drop feature. |
| Aftercall work | Use the After Call Work (ACW) feature and allow your agents to complete all follow-up tasks after a call has ended. | Does not offer this feature. |
| Fax-to-email | ″Fax to Email″ feature allows you to receive fax messages quickly and easily in the form of emails. | Allows you to send a fax. |
| Auto-answer | The Auto-Answer feature assists in the handling of large call volumes. It enables you to grow your business faster, increases your capacity, and improve customer experience. | Does not offer this feature. |
| Video/audio conferencing | Schedule conference calls easily in a couple of minutes and invite external contacts. | Does not offer a conferencing feature. |
| | | |
Los datos de la comparación se basan en un análisis del segundo trimestre de 2022.
Aumenta la satisfacción del cliente y el rendimiento del centro de llamadas
con el conjunto adecuado de herramientas
Agiliza tu flujo de trabajo con una herramienta fácil de usar basada en la nube.
---
Haz un recorrido rápido por la interfaz de CloudTalk
---
Llega siempre a tus clientes. Las llamadas de CloudTalk son compatibles con los protocolos STIR/SHAKEN
Cloudtalk pasó a cumplir los protocolos STIR/SHAKEN, un programa que examina los números de teléfono antes de que lleguen a tu empresa. De este modo, queremos garantizar la seguridad de nuestros clientes. Nos aseguramos de que todas nuestras compañías certifican las llamadas y combaten las llamadas fraudulentas.
Mejora tu trabajo en equipo con las conferencias telefónicas
Crear conferencias telefónicas en CloudTalk requiere un tiempo y un esfuerzo mínimos. También puede ayudarte a trabajar en la elaboración de una experiencia óptima para el cliente. Crea fácilmente una sala de conferencias, obtén un código PIN e invita a cualquier miembro del equipo que tenga una cuenta de CloudTalk. También puedes añadir invitados externos que estén incluidos en tu lista de contactos. Además, puedes grabar cada llamada y escucharla más tarde.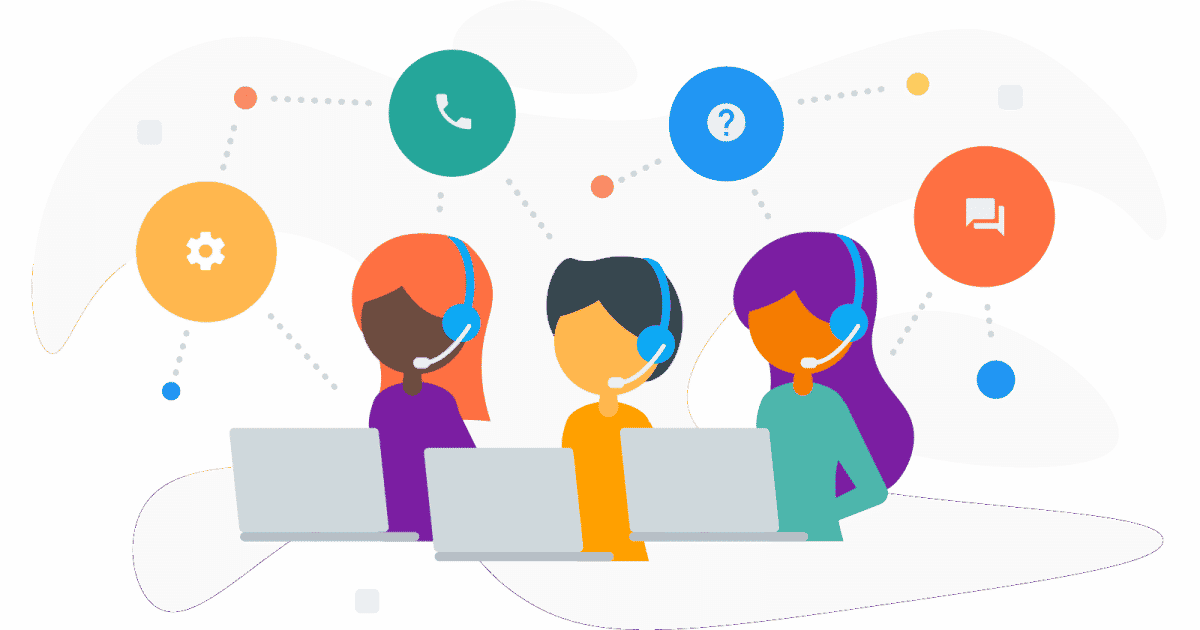 Unifica tus herramientas empresariales con más de 40 integraciones avanzadas
Con una sincronización automática de datos en CloudTalk y el CRM que elijas, podrás acceder siempre a datos actualizados. Al eliminar la necesidad de cargar manualmente la información o sacar todos los contactos de tu CRM, CloudTalk permite a tus agentes utilizar su tiempo de forma más eficiente.
---
Have a question you need answered?
If you have any questions regarding CloudTalk Coverage or the phone numbers, please get in touch at
How does the free trial work?
Simply send us your contact information, and we will send you access to a free CloudTalk trial with no strings attached. You can immediately start making phone calls with CloudTalk.
What are your outbound call prices?
Each package includes one standard local or toll-free number for free. Prices of outbound calls vary, please contact us for more details.
Users work for your company and communicate with your existing and potential clients. You can add or remove users in just a few clicks anytime you need. As a user, you can imagine your agent, supervisor, analyst, administrator, etc.
Can I change my subscription plan anytime?
Plans billed annually can only upgrade to a higher tier plan (e.g., From Essential to Expert). It's not possible to downgrade annual billing.
Can I use CloudTalk for more activities?
Definitely. CloudTalk can be used in many different ways, be it customer support, contact center, virtual phone system, or active call center. Our solution is perfect for companies operating several e-commerce at the same time in need of separate customer support for each e-commerce.
The safety of your data is our topmost priority. CloudTalk uses third-party data centers with industry-standard certifications (Tier III+ or IV, ISO 27001, PCI-DSS). All facilities include physical protection. The interface is accessed through an encrypted SSL connection. You can read more on our page dedicated to Security.